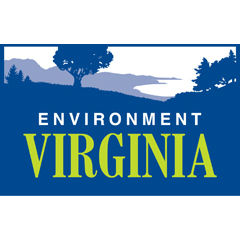 Ninety-one percent of Virginians live in cities or counties affected recently by weather-related disasters, including a tornado that touched down in Waverly, VA according to an interactive, online map released this week that crunches data from the federal government. Scientists say global warming is already exacerbating some extreme weather events and their impacts.
"From Winter Storm Jonas to the extreme rainfall and flooding that is becoming  all too common, dangerous weather is already hitting close to home," said Lilias Gordon, campaign organizer with Environment Virginia. "And without action to stop climate change, scientists say these extremes—and their impact on Virginians—will only get worse."
Scientists predict unchecked global warming will increase the severity or the frequency of many extreme weather events, such as the recent winter storm that hit Virginia on January 22nd. Governor McAuliffe declared a state of emergency and parts of the state saw as much as two feet of snowfall, making this the worst storm to hit Virginia in decades. Yesterday, President Obama approved Governor McAuliffe's request for federal disaster assistance for 25 different localities in the wake of that storm.
In addition to statistics for recent weather-related disasters, the online, interactive map includes case studies and personal stories from Americans impacted by extreme weather events across the country, including Virginians.
"As a Mom, it is more important than ever to protect my family during hurricanes and Nor'easters that are increasing in strength and quantity due to climate change."  Terra Pascarosa Duff, of Moms Clean Air Force states. "The Nor'easter of 2009 caused flooding so severe that my step-dad and step-sister were trapped in a driveway in their neighborhood of Thoroughgood.  We drove as far as we could in an SUV to try to pick them up, but had to get out of our car and walk in wader boots to rescue my, then five-year old, stepsister.  My step-sister has emotional distress to this date whenever it rains, as she fears that she will get stuck in a flood and need to be rescued."
The map reveals that nationwide, more than 57 million Americans live in counties that were affected by more than five weather disasters over the last five years while counties housing 97 percent of the population experienced declared disasters at least once.
The analysis comes in the wake of the Supreme Court's stay of the Clean Power Plan, the first-ever limits on carbon pollution from power plants that also incentivize the development of wind, solar, and other forms of clean energy. Virginia has said it will continue to move forward with implementing the Clean Power Plan.
"Ultimately, we're confident that the Clean Power Plan will survive polluter attacks in the courts," said Gordon. "But in the meantime, states should be moving forward with clean energy solutions – for the sake our climate, our air, and our health – just as Governor McAuliffe and his administration are doing."
Since the pre-industrial era, the average global temperature has increased by nearly a degree Celsius. In December, nearly 200 nations reached a global accord to limit warming to no more than another degree – a benchmark scientists say is critical to averting even more severe and frequent weather disasters.
"To meet our commitment in Paris and avoid the most dangerous climate impacts," concluded Gordon, "ultimately we need to transition to 100 percent clean, renewable energy."