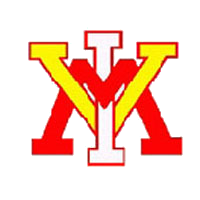 VMI women's soccer raised over $2,300 for the American Cancer Society in a recent fundraiser, according to information released by the team earlier this week. The fundraiser was conducted online and was tied in with the Oct. 24 Shut Out Cancer game against Wofford, a contest that honored Keydet senior Kirsten Hancock and her battle with cancer.
"I thought the Shut Out Cancer Game was a great idea, both to honor Kirsten and to raise awareness," said VMI team captain Sarah Putney. "Everyone on our team was very excited to help out, and our team raised $2,330 for the American Cancer Society in just one week. I hope this becomes an annual event for the VMI women's soccer program."
"I'm glad that we were able to honor Kirsten with this proceeding," said VMI head coach Bryan Williams. "I'm proud of our team and those associated with our program for running with this concept, embracing the idea and I hope that it has helped to raise awareness as well as honor one of our own."
Hancock, a multi-year member of the women's soccer program, is currently undergoing treatment for thyroid cancer. For more information on the American Cancer Society or to make a donation, please visit www.cancer.org.