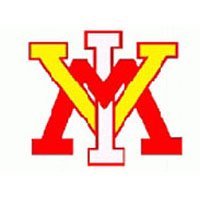 Looking to make a postseason run, the VMI men's soccer team fell to host Mercer University by a 7-0 score in a Southern Conference quarterfinal Saturday afternoon in Macon, Georgia to complete the 2015 campaign.
The Bears came out quickly on the Keydets, scoring four first-half goals, including three in a 10-minute span to put the game out of reach. VMI struggled to keep the offensive pace of the host team as Mercer outshot VMI by a 9:1 ratio in the first 45 minutes and had six corner kicks to the Keydets' one.
Jordan Duru scored Mercer's first goal at the 10:34 mark off a double assist for a 1-0 advantage. After 15 minutes of equal play, the Bears scored three times between the 28th and 36th minutes to move ahead, 4-0, heading into the break.
Both teams struggled to find rhythm in the second half until Mercer decided to score three insurance goals in the final 10 minutes of regulation en route to the 7-0 win. Drew Schall scored twice in that span (80:16, 86:55) before David Murtaugh added another with just 2:26 left in the game.
Hunter Morgan, Eric Friese and Alex Hartman registered shot attempts for the Keydets in the loss.
The Bears' Jeremy Booth earned the win in the box with one save, while VMI keeper Alex Guerra finished the game with six saves to his credit.