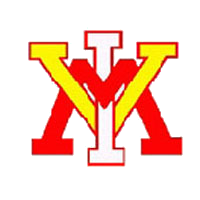 The Virginia Military Institute men's soccer team fell victim to a pair of first half goals and a third marker late in the game as the Keydets dropped a 3-0 decision at University of North Carolina at Greensboro Wednesday evening.
The first meeting between the programs since 2002 was scheduled to be contested in Lexington, Va. but with heavy rains in the Shenandoah Valley, adding to an already saturated Patchin Field, the game was moved to Greensboro. VMI returns to UNCG Soccer Stadium for the regular season finale on Nov. 1 at 7:30 p.m.
Three different Spartans (3-8-2, 3-1-1 SoCon) scored, with Eric Gunnarsson scoring the first, followed by Austin Miller in the 31st minute. Neico Regent had the final goal of the game in the 88th minute. Jacques Francois logged two assists, aiding the first and third goals, while Dustin Gamradt had the helper on the second.
VMI (1-11-1, 0-5-0 SoCon) struggled offensively, getting off just five shots, all taken by five different Keydets. UNCG managed 18 shots, putting 12 on goal. Keydet keeper Alex Guerra made nine saves on the evening, continuing his strong play with 32 saves in the last three games. His opposite, William Pyle, was forced to make just one stop on a David Harpen shot.
The Spartans controlled the corner game with 14 attempts, including 10 in the first half. VMI took a pair, both coming from Alex Hartman's foot in the second half.
UNCG took a 1-0 lead in the 28th minute on a goal from Gunnarsson. The Spartan controlled a ball that was ping-ponging around the box after Francois sent a pass over. Gunnarsson took his shot from just at the top of the box.
The Spartans increased their lead in the 31st minute as Miller potted his third of the season. Gamradt sent in a long pass that broke Miller open alone up top.
UNCG controlled the play in the first half, taking five shots to VMI's one. Guerra made two saves in the opening stanza as four different Spartans put shots on goal. The Spartans took 10 corner kicks in the opening half, while VMI was held without any corner attempts.
Regent tacked on an insurance goal in the 88th minute as Francois sent in a shot initially stopped by Guerra. But Regent controlled the rebound and pushed it over for a 3-0 final.
VMI wraps up an unscheduled four-game road swing this Saturday as the Keydets begin the second round of games in the Southern Conference. VMI is slated to take on Furman University at the Paladins' Stone Soccer Stadium with a 2 p.m. kickoff.