Sports
Virginia Tech defeats Duke, 78-75, snapping seven-game losing streak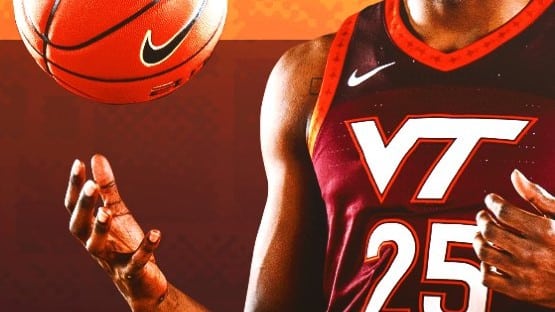 Duke held Virginia Tech without a basket for nearly six minutes, but Hokies freshman MJ Collins connected on a short jumper with 13 seconds left, and Tech held on for the 78-75 win Monday night in Blacksburg.
The win snaps a seven-game losing streak for the Hokies (12-8, 2-7 ACC).
Virginia Tech led by as many as 13 in the first half, but Duke (14-6, 5-4 ACC) got back to seven, at 45-38, at halftime, and led 58-53 on a layup by Tyrese Proctor with 13:47 left.
The Hokies were able to battle back, and took the lead at 70-67 on a Hunter Cattoor three with 6:46 left.
Grant Basile, who had 24 points on the night, scored in the paint on Tech's next possession to extend the lead to five, at 72-67, and the game turned into a slog for the next several minutes.
A Proctor three with 38 seconds left tied the game at 75.
Mike Young called a timeout to draw up the Hokies' next play, and got the ball into the hands of Collins, who calmly drained a 12-footer with 13 ticks left.
After a Jon Scheyer timeout, Duke got the ball to Proctor, who missed a contested three with six seconds on the clock.
Collins snared the rebound, was fouled, and made 1-of-2 at the line to extend the lead to three with 3.2 seconds left.
Duke, after another Scheyer timeout, tried to inbound the ball to halfcourt, but Cattoor stole the pass in the backcourt, and ran out the clock from there.
Virginia Tech cooled off considerably after a torrid first half that saw the Hokies shoot 17-of-25 (68 percent) and connect on 7-of-10 from three.
Duke clamped down on D and held Tech to 11-of-24 shooting in the second half, but Basile single-handedly kept his team in it with 15 points on 6-of-10 shooting, attacking Duke's young bigs at the rim and winning most of those battles.
Sean Pedulla had 16 points and five assists, and Cattoor had 15 points, all on makes from three – where he connected on 5-of-10.
Blue Devils freshman Kyle Filipowski had a bonkers night statistically, scoring 29 points and hauling down 10 rebounds.
Proctor had 10 points and six assists, but was just 4-of-12 from the floor.