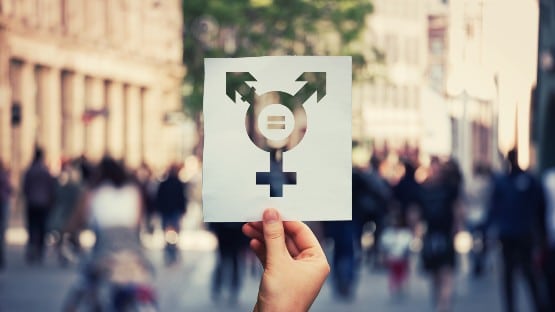 A bill to bar transgender athletes from competing on teams that align with their gender identities was killed by a State Senate committee on Thursday.
The legislation, introduced by a Virginia Beach Republican, Karen S. Greenhalgh, had passed the House of Delegates by a 51-47 vote last week.
A 10-5 vote by the Senate Health and Education Committee kills the effort for 2023.
The push for the legislation was clearly political. Danica Roem, the first openly transgender member of a state legislator when she took office in 2018, said the legislation would affect the "nine trans kids last year" who wanted to play sports.
"To beat up on trans kids because nine trans kids last year wanted to play sports, we're now going to affect a policy for more than 1.2 million students, because we had it out to make life a little harder, a little bit more miserable for those kids," Roem said in a debate on the bill on the House floor.
Roem noted that the Virginia High School League already has rules in place, enacted in 2014, that allow transgender student-athlete participation.
Since the policy was adopted, the VHSL has heard 28 appeals for transgender athletes to compete in the sport that aligns with their gender identity; of those appeals, 25 were granted.
"There already is an alternative that is effective, and that's working right now, that does not require minors to have to strip in front of medical professionals who are adults in order for them to compete," Roem said.
Not to mention that we're talking about a total of 28 kids applying for these waivers over the past nine school years.
The bill from Greenhalgh is a solution looking for a problem.
One Republican on the Senate Health and Education Committee voted with the majority to kill the bill: Henrico State Sen. Siobhan Dunnavant, who is no doubt going to get primaried as a result.