UVa. has been selected as the 2014 ACC Baseball preseason favorite in a vote of the conference's 14 head coaches, announced today (Jan. 24) by the league office on the first day of official practice.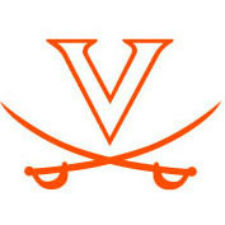 This marks the second time Virginia has been tabbed as the preseason conference favorite. UVa also was picked as the coaches' favorite in 2010; the Cavaliers went on to post the conference's top record that season.
Virginia received 12 of the 14 first-place votes in the coastal division and also was selected as the overall conference champion by 10 of the 14 head coaches. Florida State received the other four votes for the predicted ACC champion. UVa received 96 votes in the coastal division prognostication, followed by North Carolina (84), Miami (66), Georgia Tech (57), Duke (36), Virginia Tech (35) and Pitt (18).
Virginia returns 22 letterwinners, including eight key position players, off its 50-12 team from the 2013 season. UVa won a regional championship last year and made its fourth trip in the last five seasons to an NCAA Super Regional. UVa has eight position players back who competed in at least 47 games last year as well as seven pitchers who tossed at least 30 innings apiece.
Five of the returnees have been named preseason All-Americans by at least one national outlet – infielder Branden Cogswell (Jr., Ballston Lake, N.Y.), outfielder Brandon Downes (Jr., South Plainfield, N.J.), outfielder Derek Fisher (Jr., Rexmont, Pa.), infielder/pitcher Nick Howard (Jr., Olney, Md.) and outfielder/first baseman Mike Papi (Jr., Tunkhannock, Pa.). Papi was a first-team All-American last season, and he was joined on the 2013 All-ACC Team by Howard and Cogswell.
The Cavaliers also welcome in a highly rated freshman class of nine student-athletes, giving UVa one of its deepest rosters in program history.
Led by 11th-year head coach Brian O'Connor, Virginia opens its first day of official practice this afternoon at Davenport Field. The Cavaliers begin their 2014 season on Feb. 14 against Kentucky at the Hughes Bros. Challenge in Wilmington, N.C. The team's home opener is Feb. 18 versus William and Mary, followed by a weekend series with East Carolina (Feb. 21-23).
The Cavaliers own the most wins in Division I baseball over the last five seasons with 245 victories.
2014 ACC Baseball Preseason Coaches Poll
Overall Champion
1. Virginia (10)
2. Florida State (4)
Coastal Division
1. Virginia (12), 96
2. North Carolina (2), 84
3. Miami, 66
4. Georgia Tech, 57
5. Duke, 36
6. Virginia Tech, 35
7. Pitt, 18
Atlantic Division
1. Florida State (9), 93
2. NC State (5), 88
3. Clemson, 70
4. Maryland, 48
5. Notre Dame, 40
6. Wake Forest, 36
7. Boston College, 17
**first-place votes in parentheses