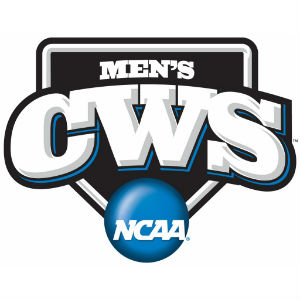 UVA baseball was at the top of the national polls for most of the 2014 season with an offense that was, to say the least, underwhelming. The offense started heating up in the final two weeks of the regular season, but then the bullpen, particularly middle relief, started to show signs of wear and tear that came from all the close games.
The 'Hoos have outscored their opponents by a cumulative 44-13 in a 5-1 stretch that put them in the 2014 College World Series.
The question: Are these Cavs peaking at the right time?
Offensively, yes, clearly. Virginia had averaged 5.3 runs per game in its first 51 games, but has been putting up 6.0 runs per game in its last 12, including 7.3 runs per game in NCAA Tournament play, a symmetrical 22 runs in each of the two three-game weekends in the regionals and Super Regionals.
The starting pitching has continued to be excellent, with just one subpar start in the NCAA Tournament run, from ace Nathan Kirby in Game 1 of the Super Regionals in the only loss of the tournament thus far, a 5-4 setback to Maryland. Kirby's other start in the NCAA Tournament was sublime, an eight-inning, one-hit effort in a 3-0 win over Arkanas in the regionals.
#2 starter Brandon Waddell is 2-0 with a 2.19 ERA in the NCAA Tournament. #3 starter Artie Lewicki is 1-0 with just two unearned runs allowed in 10.1 innings in the tournament, and #4 Josh Sborz might be having the best postseason of them all with his College World Series berth-clinching seven scoreless inning effort in the 11-2 win over Maryland earlier this week.
The weak point may still be middle relief, which UVA coach Brian O'Connor expertly worked around in the first two rounds of the NCAA Tournament, but the way the Cavs have been hitting it and starting pitching it lately, middle relief really hasn't been an issue.
Baseball is a game in which it is hard to maintain momentum simply because the two teams in the stadium are only as good on any given night as their starting pitchers and how their lineups fare against the other guy's starting pitchers.
Assessing UVA's chances to win it all this year, it comes down to this: if O'Connor can get the same output from his offense that he has been getting the past four weeks, and the starters continue to put up dominating, innings-eating efforts on the mound, the Cavs have to be the pick to win it all.
– Column by Chris Graham