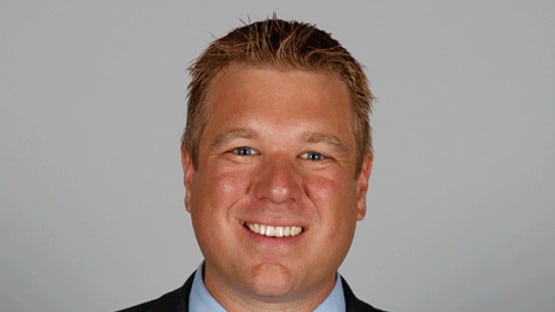 UVA's athletics director, Carla Williams, came from the University of Georgia. The deputy AD who oversees football, Jim Booz, was her first hire.
Now the Virginia Athletics Foundation has tapped Kevin Miller, who was a senior administrator at The Georgia Bulldog Club, the fundraising arm of UGA Athletics, to serve as the executive director of the VAF.
"Kevin is a highly regarded and respected advancement professional and athletics administrator," Williams said. "He is known for his energy, innovation, relationship building and passion for excellence in college sports. He has a great understanding of the challenges and opportunities within our industry. We are thrilled with his selection and eager to get to work."
Miller replaces Dirk Katstra, a 1991 UVA alum who led the VAF for 27 years.
Katstra stepped down from the VAF post earlier this year to take a position in University Advancement as senior executive director for principal gifts.
The VAF, under Katstra's leadership, built a base of 10,000-plus donors to support the 316.6 athletics scholarships funded by UVA Athletics.
The 316.6 athletics scholarships funded by UVA Athletics is the maximum allowed by NCAA.
Over the past five years, the VAF has averaged $61 million annually in total gifts, providing close to 40 percent of the annual operating revenues for the UVA Athletics department.
UVA ranked 14th among the 232 public colleges and universities in D1 in athletics spending in 2021-2022, according to USA Today, with total revenue at $161.9 million; $62.6 million of that total came from donor dollars.
UGA ranked fifth nationally in athletics spending in fiscal-year 2021-2022, with overall revenues at $203.0 million, with $74.3 million coming from donors.
Miller was the senior associate athletic director and deputy executive director at The Georgia Bulldog Club the past two plus years. He previously held the title of associate athletic director for development and deputy executive director from 2017-2021.
"We are thrilled to announce Kevin as our new executive director," said Frank Edmonds, the president of the board of trustees of the VAF. "Kevin was the unanimous choice of the search committee. His passion for college athletics, ability to build strong relationships and proven track record in development make him an ideal leader for the organization as it approaches its 75-year anniversary of supporting student-athletes at the University of Virginia."
Miller, at VAF, will oversee all aspects of VAF's fundraising operation, including the annual fund, the endowed scholarship program, fundraising efforts to support the operational needs for the sports programs, suite lease gifts and planned gifts.
Miller, a 2005 WVU alum, also gets a deputy athletics director title and will represent UVA Athletics as the chief development officer to the UVA advancement community.
"I am incredibly excited to begin serving the UVA community as the new executive director of the VAF," Miller said. "I want to thank the search committee, the VAF board, Carla Williams, and Mark Luellen (UVA vice president for advancement) for identifying me and believing in me."