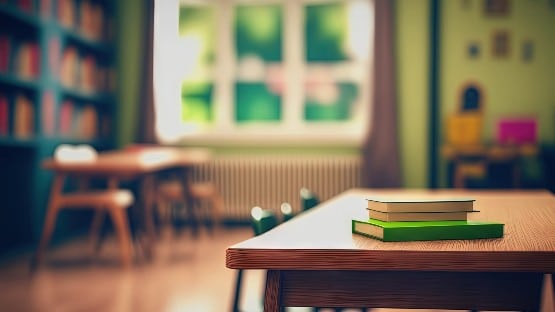 The House of Representatives voted 213-208 to pass a controversial measure supposedly aimed at increasing parental rights in K-12 classrooms, but really amounts to not much more than politics.
The Parent Bill of Rights Act "would ban books, rewrite our history, and enable a vocal minority to impose their beliefs on all parents and students," said Fourth District Congresswoman Jennifer McClellan, who voted against the measure.
Notably, five Republicans crossed party lines to oppose the legislation, which would amend the Elementary and Secondary Education Act of 1965 to require public K-12 schools to provide parents with a list of books and reading materials available in the school library as well as posting curriculum publicly.
The bill would also require elementary and middle schools to obtain parental consent before "changing a minor child's gender markers, pronouns, or preferred name on any school form; or allowing a child to change the child's sex-based accommodations, including locker rooms or bathrooms."
You can see where this is going.
It's straight from the playbook that Glenn Youngkin wrote and used to pull his 2021 upset in the Virginia governor's race, so in that sense, it's good politics.
At the same time, it's bad policy.
"I strongly oppose H.R. 5, which should be called the 'Politics Over Parents Act,' because it brings unnecessary culture wars into the classroom and threatens our student' ability to receive an objective, evidence-based education," McClellan said. "As the mother of two young children in Virginia's public-school system, I consistently speak with other parents about their concerns and hopes for their children in the classroom. Parents want expanded resources for mental and behavioral health services, inclusive school environments that foster learning and critical thinking, and increased resources to repair crumbling school buildings. Unfortunately, H.R. 5 addresses none of these issues."
Senate Majority Leader Chuck Schumer has said the legislation "will not see the light of day" on the Senate floor.
"If passed, schools across the nation would be forced to adhere to a panoply of federal regulations that take power away from parents and school districts. Again, let me repeat that: it would take power away from parents and school districts, away from educators, and put it in the hands of elected politicians. Again, the GOP that treasured small government, local control, is long since gone, replaced once again, by hard right MAGA ideologues," Schumer said on Thursday.