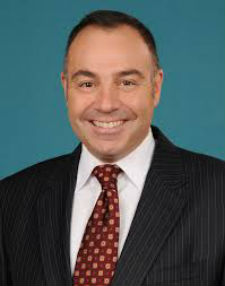 The news that Bill Roth is leaving Virginia Tech to take over as the voice of UCLA sports had me reflecting on a phone call that I received from the Voice of the Hokies more than seven years ago.
The context of the phone call was that I had made a couple of offhand comments referencing Roth in a live UVA-Virginia Tech basketball game blog on Augusta Free Press back in 2007, in response to a note from a reader on the blog that Roth was insinuating on the Tech broadcast that the Hokies were getting jobbed by the officials.
My first response: "He is horrible, not to mention a jerk to try to deal with." Then, after being ever-so-slightly egged on to say more: "I can say that here because I will NEVER, NEVER try to get him to be on a show or participate in a story or radio show that I am doing ever again in my life. He can rot in hell."
Yikes, indeed. No other way to say it than that.
Not my best day, to say the least.
To his credit, Roth didn't call me to complain – he mainly just wanted to know what I was so obviously steamed about.
The particulars are kind of boring now, this many years later.
I had been working with Patrick Hite, my former colleague at "ACC Nation," a syndicated sports-radio show that we co-hosted together for five years, and the coauthor with me of Mad About U: Four Decades of Basketball at University Hall, on the plans for a follow-up book project involving profiles of the play-by-play broadcasters calling football and men's basketball in the ACC, and we had received some good initial feedback from the first several play-by-play guys that we'd reached out to.
But when we connected with Roth, we got a frosty response that led us to eventually decide to kill the project, basically because it was clear that we wouldn't be able to get anything from him for it.
I understood what the hang-up was – the people who signed Roth's paychecks didn't go for the sort of thing that other broadcasting companies affiliated with other schools do in terms of making their employees available for these kinds of projects.
Roth explained his predicament to me again on the phone, and was surprisingly polite and genial throughout the entire conversation, to his credit.
The thing that struck me as being out of sorts was that he called in the first place, and I noted this in a column that I wrote about the phone call. My thinking then was that it seemed a little odd to call about comments made on a blog that maybe got 250 reads – this was early years AFP, back when print and broadcast media was still undeniably royalty, and us Internet guys were left scrambling for whatever crumbs were left on the plate in terms of readers and attention.
My thinking now: not only was I out of line, I was way out of line, and he would have been well within his rights to give me hell, read me the riot act, rake me over whatever coals he wanted to, and so on, and didn't.
He was actually unnervingly nice about the whole thing.
I'm still not sure I get the part about calling in the first place, except to ponder if maybe he just wanted to smooth things over, if he had done anything wrong.
Good on him in that respect.
I can't imagine that he'll want to answer every blog critic in Southern California with a phone call, but word of warning to you SoCal bloggers if you do get that phone call.
Bill Roth will kill you with kindness.
– Column by Chris Graham