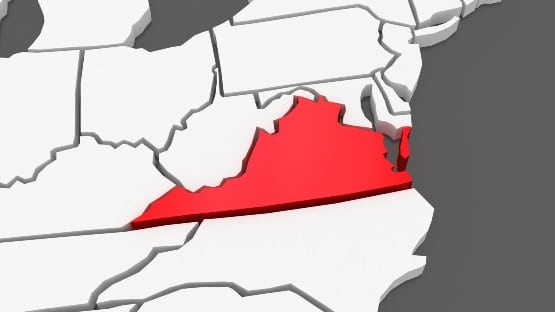 The 2023-2025 cohort of Virginia Management Fellows includes 10 individuals from universities throughout Virginia.
A collaboration between the Virginia Department of Human Resource Management and Virginia Tech, the program addresses the Commonwealth's need for talented, trained and prepared government leaders.
"We are pleased to welcome these 10 individuals as members of the sixth cohort of Virginia Management Fellows," said Virginia Governor Glenn Youngkin. "These Fellows represent the best and brightest who have committed themselves to service in the Commonwealth of Virginia. At a critical time in our history, the VMF program's unique approach is helping us make important improvements in leadership, management, and succession planning of our state workforce."
The General Assembly first approved the program in 2017.
"The success of this program, now in its sixth year, would not have been possible without the volunteer efforts of our active mentors who model the values of public service, share their expertise, and play an advisory role in helping the program find and train Fellows to be Virginia's future leaders," said Secretary of Administration Lyn McDermid.
The Office of the Secretary of Administration oversees the program with program management provided by DHRM and curriculum management by the Virginia Tech School of Public and International Affairs.
The 10 Fellows are guided by 10 state agency mentors in each of their three eight-month rotations while in the program. These rotation experiences offer hands-on agency work and research opportunities to help the Fellows put theory to practice and make a lasting contribution to the effectiveness of state operations and programs.
"We have emphasized both maintaining long-term relationships with partner agencies and recruiting new agencies to host our Fellows in rotations. This has been key to our high success rate in helping Fellows find full-time leadership roles in state agencies after their VMF experience," said DHRM Director Janet Lawson.
The 2023–2025 Virginia Management Fellows are:
Tatiana Angulo, Virginia Commonwealth University
Jonathan Arnold, Virginia Commonwealth University
Max Berckmueller, The College of William and Mary
Melanie Cruz, Virginia Commonwealth University
Dara Hechter, Brandeis University
Fergus Johnson, Virginia Commonwealth University
Angela Orange, Virginia Tech
Kristen Ramey, University of Mary Washington and Virginia Commonwealth University
Gerald Stokes II, Old Dominion University and Regent University
Benjamin Wojcicki, Virginia Commonwealth University
During the two-year leadership and management development certificate program, Virginia Management Fellows learn and practice technical and generalist skills that are important to state agencies.
Virginia Tech SPIA faculty designed the original program and continually improve learning elements to meet Virginia's need for high-performance public service.
"Over the two-year program, Fellows receive both the soft skill and technical training that are critical for being successful leaders and managers in the public sector environment," said Andrew Sharp, lecturer and program manager at Virginia Tech's School of Public and International Affairs.