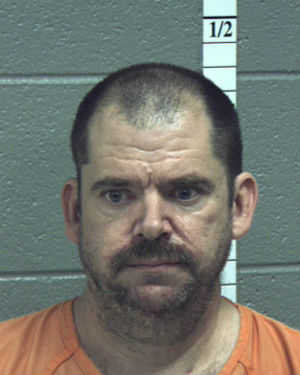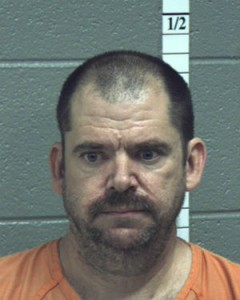 The Waynesboro Police Department has arrested a Waynesboro man wanted for over two months on several felonies after a SWAT raid last night at his residence.
Christopher Brown Uhler, 46 years old, is charged with the May 13 attack on a 32 year old Crimora man in which Uhler used his three pit bulls to attack the victim while he struck the victim with a club.  The victim, who reported the assault to the police department three days later, sustained contusions to his body, broken bones and bites from the dogs.
Uhler, known to have a history of violence, avoided capture until last night's raid.
In a coordinated effort among the Department's SWAT team, Animal Control and Special Operations personnel, the SWAT team forced their way into Uhler's 10th Street residence around 10:00 PM on July 14 by breaching the door and deploying a flashbang.
Uhler and his three pit bulls were taken into custody without incident.  The Augusta County Animal Control Office also assisted.  Due to the use of the pit bulls in the assault, the dogs were seized as part of a Dangerous Dog case.  They are being held at the Shenandoah Valley Animal Services Center. A civil hearing concerning the Dangerous Dog petition is scheduled in Waynesboro General District Court on July 21.
Uhler faces the following charges:
Malicious Wounding (f)
3 counts of Willfully Cause Dog to Attack Another (f)
3 counts of Failing to Vaccinate a Dog for Rabies (m)
3 counts of Having an Unlicensed Dog in the City (m)
Uhler is being held without bond in Middle River Regional Jail.