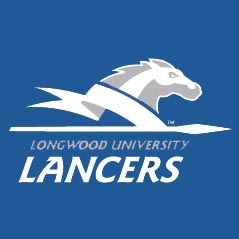 UMBC guard Wayne Sparrow poured in 15 of his 20 points in the second half to lift UMBC to a 58-53 win over Longwood Sunday afternoon at RAC Arena.
Sparrow scored nine points over the game's final eight minutes to spark a late run that saw UMBC (1-9) break open a 42-42 tie with a 10-2 run. Sparrow, who transferred to UMBC from Richmond prior to the 2014-15 season, started his game-changing tear with a three-pointer at 7:29 and then sank the Retrievers' final six points of the game to cap his career-high 20-point effort.
"This was a disappointing loss on several fronts," Longwood head coach Jayson Gee said. "We shot ourselves in the foot with turnovers and fouls. Lotanna [Nwogbo] was in foul trouble again, which puts us at a great disadvantage on both ends of the court. We will press forward and prepare for Miami (Ohio) Wednesday."
Longwood (3-7) held UMBC to 8-of-21 (.381) shooting in the first half, but the Retrievers solved the Lancer defense to the tune of an 11-of-17 (.647) shooting performance in the second half. Sparrow went 4-of-6 from the field and 3-of-4 from three-point range over the final 20 minutes, outpacing another productive night from Longwood junior Shaquille Johnson who scored 17 points for his team-leading eighth double-figure scoring game.
Sparrow also keyed a defensive effort that saw UMBC put the brakes on Longwood's red-hot point guard Quincy Taylor, who entered the game averaging 30.0 points per game over his previous two outings. Using double and triple teams to swarm Taylor in the paint, the Sparrow-led Retrievers allowed Longwood's leading scorer just six field goals and 15 points.
UMBC could not bottle up Taylor late in the game, however, and allowed the redshirt senior point guard to score 12 points over the game's final two minutes. The outburst cut UMBC's lead from eight points to 56-53 with 40 seconds remaining, but Sparrow put the game away by hitting a pair of free throws and securing the rebound on Longwood's final shot.
The Lancers stay on the road early next week, traveling to Oxford, Ohio, to face the Miami (OH) RedHawks Wednesday at 7 p.m. The game will air on WVHL 92.9 FM in Farmville, Va., and at WVHL.net.