If you think online gambling in the United States of America is illegal, then you are mistaken. In fact, no existing federal law in the USA makes online gambling in the country illegal. The US government cannot prosecute citizens for placing bets online as Congressman Bob Goodlatte states: "We have changed no laws related to what is lawful and what is not lawful for gambling."
Online Gambling in Sweden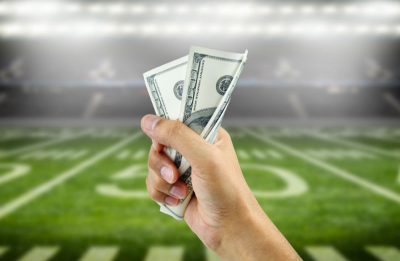 In Sweden, much of the gambling tax take is received via online casinos. The online casino industry in Sweden generated over $1 billion in 2018 – the Swedish tax authority is certainly enjoying the countries regulated online gambling market. Earlier this month, Sweden's tax agency, Skatteverket, reported that its gaming tax revenue for the first six months of 2019 totalled to $190.7 million – twice the projected sum.
Since they decided to regulate the market, the Swedish government has issues licenses to 86 companies which are all taxed at 18% of their gaming revenue. Many online gambling companies which operate in Sweden are not actually based in the country with much of them having their HQs in places such as Malta and Gibraltar. But if an online casino wants to operate in Sweden, they must pay the 18% rate of tax to the Swedish tax man.
Online Gambling in USA
It is against US federal law for a bank to handle a transaction between a USA based customer and a web-based gambling company. Essentially, it is illegal for a bank to handle a withdrawal or a deposit form an online casino account – this was the purpose of the Unlawful Gambling Internet Enforcement Act 2006
However, when it comes to American Law, there is not only federal law.
American state law is more restrictive in a lot of cases than Federal law is. For example, residents in the states of Illinois, Louisiana, Montana, Oregon, Washington and Wisconsin are prohibited from every form of internet gambling. In other states, however, the line is a little more transparent, although the rules are certainly rather muddy. The question is; should President Trump make online gambling in America great again?
Should the USA follow suit?
The population of Sweden is around 10 million; the population of America is somewhere near 330 million. If the American government wanted to regulate and open online gambling for American citizens, they could make a hell of a lot of money in tax revenue from both gambling companies and gamblers. At the same time, many American citizens feel that they should not be restricted from being able to gamble in their home country. For many Americans who do want to gamble online, they essentially must leave the country to do so.
On April 15th, 2011, the American online poker community was hit by Black Friday as the US Department of Justice issued the countries three largest online poker websites; PokerStars, Full Tilt Poker and Absolute Poker with an indictment. This indictment essentially restricted all American citizens from playing online poker for real money in the country whilst also freezing their online accounts. Poker players lost millions of dollars.
Following the events of Black Friday, many professional online poker players left the country so that they could continue playing. Unfortunately for the poker players who enjoyed playing poker as a hobby, they were unable to keep playing. Unless they wanted to play with fake money – most did not.
USA Rewards
There is no doubt that if Trump opened and regulated the online gambling market, the USA would make millions if not billions of dollars in tax.
"If President Trump was able to push through regulations that meant the online gambling market in the USA opened up, the government would make an absurd amount of money via casino operators," states Sebastian Lindt from the online casino PlayFrank.
"The USA has a population of over 300 million, many of whom grew up playing cards and gambling in their spare time. It is likely that the US gambling market would become the most lucrative in the world if Trump and his government fully regulated the industry."
Sports Betting
Although the online casino and poker market is still pretty much closed in the USA, the sports betting market is not. In 2018, The Guardian newspaper reported that the Supreme Court gave individual states the go-ahead to legalize betting on sports. The article states that: "One research firm estimated before the ruling that if the supreme court were to strike down the law, 32 states would probably offer sports betting within five years."
Prior to the Supreme Court ruling, sports betting was only permitted in Nevada. Sports betting is a lucrative industry which is worth billions of dollars in Europe. Famous UK bookmaker William Hill have already begun their transition towards the US market whilst it is expected that other European companies will join them, although President Trump may have something to say about non-American companies on American soil.
Aye or Nay?
Whilst it is almost certain that many US states will open up themselves to the sports betting market, it is unlikely that US consumers will be able to play at online casinos or in online poker rooms anytime soon. The Las Vegas brick and mortar casino lobby are strong and have always felt threatened by the emergence of internet gambling. At the same time, lots of Americans still regard gambling as a sin and like to see it banned although more consumers appreciate the idea that people should be able to decide for themselves if they want to spend their money playing poker or casino games online.
Poker pro Jason Sommerville gives a good explanation in an interview with Poker News as to why the online poker industry should be legalized and regulated. However, it is good news that the Supreme Court opened the way for legal sports betting in the country, maybe within the next decade we will see the other online gambling markets opened too.