U.S./World
Schiff on latest classified documents revelation: 'Clearly there's a problem here'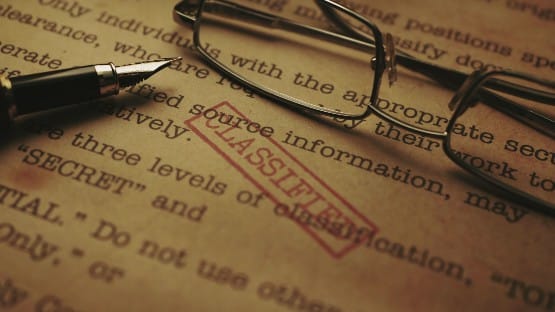 Adam Schiff, your favorite Democratic congressman, whichever team you root for, can't think of a good reason why Donald Trump, Joe Biden and now Mike Pence would have classified materials in their homes.
"This is what's so astounding for all of us on the Intelligence Committee. I never take classified documents to my house. I don't know any reason why people would," said Schiff, a member of the House Intelligence Committee, in an interview today with MSNBC's Andrea Mitchell.
He had been talking with Mitchell about the recent mass shootings in California, his home state, when the news broke about classified documents being found in Pence's residence earlier this month.
Schiff, of course, is running the risk of being another guy saying he doesn't know why anyone would take classified documents home, then the rest of us finding out that, oops, there was that one document, and then those other several, and so on.
But let's take him at his word.
I recall, from a day I spent on Capitol Hill several years ago shadowing Mark Warner, the Virginia senator who is now the chair of the Senate Intelligence Committee, the part of the day that I had to amuse myself in his office because he had a committee meeting, and you don't get into those without top-secret clearance.
This stuff is taken seriously.
The members can't even look at documents without clearance, and they're not supposed to view classified documents except in what they refer to as SCIFs – sensitive compartmented information facilities, secure rooms that are designed to guard against electronic surveillance.
Which is to say, not sitting out in your garage next to the Corvette, or up in your home office upstairs, or in a back room in your luxury hotel.
"I am so paranoid when I go into the SCIF and out of the SCIF to make sure I've got no electronics on the way in, none on the way out," Schiff said. "I am very, very careful about it, and I would assume everyone else is, but clearly there's a problem here."
Most of us would be paranoid, but apparently, like Schiff said, there's a problem here.
Part of the problem might be that our government considers way, way too much stuff to be "classified," and because of that, as many as 5 million Americans – government employees, employees of NGOs – have security clearances of some level or another to be able to do their daily jobs.
With that many people walking around with security clearances, can anything that they deal with on a daily basis really be considered "classified"?
Anyway, for most, the revelation that a classified document had been found in their home would lead to the immediate engagement of legal counsel and hopes and prayers that they could somehow avoid lengthy prison sentences.
For those at the top, it would seem to be at least disqualifying, in terms of anybody found to have classified items in their possession for no easily explainable reason.
But it's not.
It's just politics as usual, something to talk about on TV, more wallpaper, like the latest mass shooting.