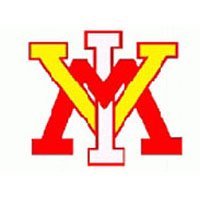 The Samford Bulldogs claimed a 92-85 overtime win over the VMI Keydets on Friday in first-round action at the Southern Conference Men's Basketball Championship presented by General Shale. The see-saw affair had 12 ties and 10 lead changes.
Darius Jones-Gibson (25) and Christen Cunningham (21) combined for 46 for the eighth-seeded Bulldogs. Q.J. Peterson led all scorerswith 27 for the No. 9 seed Keydets (9-21), while Tim Marshall tallied 20.
Marcus Johnson's free throws with 3:50 remaining in the extra period put Samford up for good. A Phillip Anglade free throw at 1:47 got his Keydets within a point, 80-79.
Cunningham answered with a jumper 21 seconds later before a Peterson free throw made it 82-80 with a 1:15 to play. Matt Rose had the dagger. His triple from in front of his bench at 1:03 made it a five-point game, 85-80.
Peterson's layup attempt just rolled off. VMI quickly fouled Jones-Gibson with 33 seconds to go. He sank both free throws for the seven-point advantage. The Keydets would get no closer than four the rest of the way.
The Bulldogs made 31 of 36 free throw attempts, good for 86.1 percent. That's a season high for free tosses made.
Marcus Johnson came off the bench for 16 points and three steals, while Rose netted 15 for the Samford. Anglade scored a season-high 19 and blocked three shots, while Trey Chapman chipped in 11. Peterson added 14 rebounds, six assists and three steals.
Both teams had excellent chances to win in regulation. Anglade's layup off a fabulous feed from Peterson with just over a minute left knotted the score at 76-all. After a turnover, Peterson's driving shot in the lane just rolled off. Jones-Gibson went strong to the basket on the baseline in the final seconds, but the iron was unkind to him, as well.
The Bulldogs (14-18) move on to challenge No. 1 seed Chattanooga at noon on Saturday. The game airs on ESPN3.
Postgame Quotes: VMI basketball
VMI Head Coach Dan Earl
"Obviously, it's disappointing to be here on the losing end of things. Give Samford a lot of credit for playing hard throughout. I thought both teams played hard throughout. They did a good job of driving us multiple times. They were driving the ball to the basket trying to get fouls and did a good job there. They beat us on the boards, which was unfortunate. That was a big key to the game. I think they outrebounded us by seven. We had some costly turnovers, and some timely turnovers which hurt us. With all that said, I'm proud of our guys. I'm proud of the way we moved forward as a program. Certainly, losing is never fun or acceptable, but I think we've gotten better towards the end of the year. It's unfortunate with this outcome tonight, but I'm proud of the seniors. We started to have some senior leadership down the stretch. I'm certainly appreciative of all the guys. They've had a coaching change and changing styles. I'm appreciative of them accepting me and our coaching staff, and I think we are going to continue to grow and get better in the future."
On the difference in the game
"I felt both teams were fighting hard. Sometimes the difference is just the bounce of the ball, getting a 50-50 ball, knocking down a tough layup, or not turning the ball over. At the end of the day, I think that's what it is. They made a couple of extra plays and we didn't. It could have gone either way. Both teams played very hard. I certainly want to give Samford credit. They played hard and were able to drive the ball a little bit against us."
VMI senior guard Tim Marshall
On his final game at VMI
"It's been a hell of ride. I appreciate every single one of our guys. I'm appreciative of the coaching staff. They were really patient with us from start to finish. Jordan Weethee, Phil Anglade and I just wanted to leave it out there on the line knowing that it could possibly be our last game in a VMI uniform.