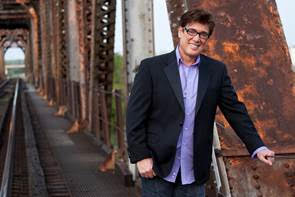 Country music star Ronnie McDowell will perform at Augusta Expoland in Fishersville on Saturday, Aug. 29.
Radio favorites and chart toppers such as "Older Women" and "You're Gonna Ruin My Bad Reputation," along with "Watchin' Girls Go By," "All Tied Up" and "In A New York Minute" laid the foundation to an impressive career spanning more than 40 years.  "Watchin' Girls Go By" was recently certified with having over a million spins.
McDowell was catapulted into the spotlight with his self-penned song, "The King Is Gone," in 1977.  He received a personal phone call from Dick Clark and the next day performed it on "American Bandstand." Six million copies of "The King is Gone" have been sold to date.
Ronnie sang 36 songs on the soundtrack "Elvis," the Dick Clark-produced television movie that featured Kurt Russell as the performer. He then was hired by Priscilla as the singing voice for the television movie "Elvis and Me."
Later, Ronnie's vocals were showcased on the ABC TV series about the early years of Elvis' career titled simply "Elvis," as well as the 1997 Showtime special "Elvis Meets Nixon."
Today, Ronnie often has Elvis Presley's original sidemen Scotty Moore and D.J. Fontana, along with Millie Kirkham and The Jordanaires stage tributes to Elvis Presley's music.