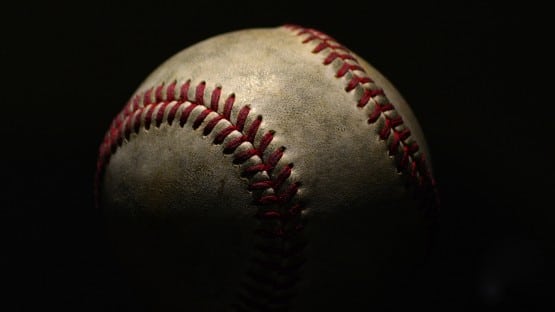 Top San Francisco Giants prospect Marco Luciano propelled the Richmond Flying Squirrels to a walk-off 6-5 win over the Erie SeaWolves Friday night at The Diamond.
It was the first walk-off victory for the Flying Squirrels (22-26) and their first win against the SeaWolves (27-22), the Double-A affiliate of the Detroit Tigers, on the homestand.
Evened up at 5-5 in the ninth inning, Hayden Cantrelle made a diving stop at third base for the first out. Matt Frisbee (Win, 4-0) allowed a single but the Richmond defense turned a 4-6-3 double play to force the bottom of the ninth.
In the bottom of the ninth, Vaun Brown lined a single against Angel De Jesus (Loss, 1-2) and advanced to third base on a passed ball and a wild pitch. Luciano drew a 3-0 count and lifted a sacrifice fly to center field, scoring Brown and finishing a 6-5, walk-off victory.
Erie opened the scoring in the top of the second inning when Ben Malgeri lined an RBI single to center field, giving the SeaWolves a 1-0 lead.
With two outs in the bottom of the second, Jimmy Glowenke and Carter Williams worked back-to-back singles to put runners at first and second. Brett Auerbach zipped an RBI single to left field, scoring Glowenke and evened the score, 1-1.
The SeaWolves punched ahead, 3-1, in the fourth off a two-run homer from Julio Rodriguez.
Richmond snatched the lead back at 5-3 after a four-run fifth inning. Brown started the scoring with an RBI double against Erie starter Ty Madden.
After a walk to Marco Luciano to put two runners on, Andy Thomas rocketed a three-run homer to right field, sending the Flying Squirrels to a 5-3 advantage. It was Thomas' fifth home run of the season, and he finished the night with two hits.
Reliever Wil Jensen allowed a two-out single in the top of the seventh and was replaced by Raymond Burgos. On the second pitch of the at-bat, Colt Keith drove a two-run homer to right field and tied the game, 5-5.
The Flying Squirrels will face the SeaWolves on Saturday with first pitch scheduled for 6:05 p.m. Right-hander Kai-Wei Teng (0-2, 5.09) will start for Richmond opposed by right-hander Sawyer Gipson-Long (4-3, 3.76).
On Saturday, the Flying Squirrels will debut their "Marvel-ized" on-field looks that you can rock, too. Enjoy fireworks up close inside the fences following the game.
Tickets are available online at SquirrelsBaseball.com/Tickets, by phone at 804-359-FUNN (3866) or in person at the Flying Squirrels ticket office.