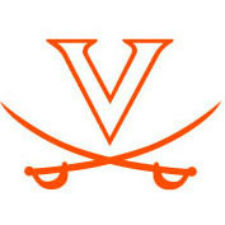 Team Notes
• UVa. improved to 9-1 in the ACC, its best start to a conference season since 1981-82
• The Cavaliers won their 14th consecutive home ACC game, the second-longest streak in school history (16 straight home ACC wins from 1980-1982)
• Virginia's 14-game home ACC win streak is tied for the longest active streak in the league (Duke)
• The Cavaliers extended their overall win streak to six games, its longest ACC win streak since a seven-game win streak in 2006-07
• The Cavaliers posted their eighth ACC double-digit win of the season, one shy of the school-record nine double-digit conference wins in 1982-83 • Virginia scored at least 40 first-half points for the fourth time in 10 ACC games this season (UVa scored 40+ before halftime in ACC play four times in the previous three seasons combined – 50 games) • Virginia had the same starting lineup (Tobey, Harris, Brogdon, Perrantes, Mitchell) for the 10th consecutive game (tying the longest streak with the same starting lineup in the Tony Bennett era)

Player Notes
• Malcolm Brogdon (17 pts, 11 rebs) had his first career double-double  • Brogdon's seven assists are the most by a Cavalier to go along with a points-rebounds double-double since Akil Mitchell vs. Morgan State on Dec. 19, 2012 (15 pts, 12 rebs, 7 assts)
• Malcolm Brogdon scored in double figures for the 10th consecutive game and the 16th time this season (21st time in his career) • Malcolm Brogdon scored at least 16 points for the seventh consecutive game
• Anthony Gill (13 pts) scored in double figures for the seventh time this season • Justin Anderson (13 pts) scored in double figures for 13th time this season (25th time in his career) • Justin Anderson became the first Cavalier to foul out this season
Player Career Highs
• Malcolm Brogdon had a career-high 11 rebounds
• Malcolm Brogdon had a career-high seven assists
• Joe Harris had a career-high five steals
Virginia Head Coach Tony Bennett
On free throw shooting at the end of the game: "We left so many points at the line and that was discouraging. We played well in stretches. It was hard. They spread you out and the way things were being called made it hard to guard them. BC did a good job and their coach did a good job. Those guys kept fighting and they're dangerous because they're so spread out. It shouldn't have gotten to that place if we had taken care of business, but it did. We kind of managed to get the right guys to the line at the end."
On the foul trouble: "Some games you see the rules-emphasis really being emphasized. The way BC spreads you out and plays four guards and comes at you makes it hard. Perhaps our guys were putting their hands on them. I'll have to look and see. It was hard. One of the replays I didn't think so, but it got us in foul trouble. I want to make a positive comment about that. That is where the depth comes in. Darion [Atkins] and Evan [Nolte] haven't been getting much time and they got in there and gave us quality minutes, and that was important. Justin gave us a great lift. He is in that rotation playing a lot. Our bench was important. When games are called certain ways and guys get in trouble, balance and depth become significant and that showed in this game when we needed it."

On Joe Harris' foul trouble: "I always tell guys that there might be one or two fouls called that you deserve and there might be one that is a gray area where some quick action happens. What you have to take out of the equation are bone-headed ones. I don't know if he had them. I'll go back and watch. But sometimes you're a victim of quick decisions and things happen. We know they're going to call two hands automatically. One time he was a little off balance when the guy put it on the floor and that got him in trouble. He kind of paid the price for that. I think you have to take out of the equation the silly fouls where you lose your head. I remember his third one at Pitt when he reached in there and he tried to trap down in the post and he really fouled, and that hurt him. But we need him out there. That was unfortunate. I guess the good thing is that he and Akil got some time to rest a little bit and freshen up."
On the defensive effort: "I thought we defended them pretty well early. Forty-six percent of their shots are threes and you always have to be ready because they spread you with four guards and run a ball-screen and they usually slip the ball-screen and roll down the lane with a quality player in [Ryan] Anderson. You have to be ready to help with a guard on the roll and get to those shooters quick. We were pretty sharp at it the majority of the game, but then at the end when they started to dribble hand-off – sometimes Justin's hands were a little relaxed. Hanlan hit one or two on him. They started doing the fast stuff and we labored a little bit. That was discouraging because in the time-outs we were saying finish strong defensively. A couple more stops and we'd be in a good spot and we could not do that."
On the play of the Evan Nolte: "I think when you are not playing in a normal routine you come in and it is hard to find [a rhythm]. He struggled at the free throw line, which was a little uncharacteristic there. I don't want these guys when they come in, especially a guy like Evan, to think I have to make shots to stay in and define his role that way. Whatever minutes he gets, be as sound as possible. Don't turn it over. He had a turnover, but he did some positive things like take the shots that are there in rhythm, play sound defense, take care of the ball. Eventually you're going to knock something down. So that is what I'm looking for from him. Is it hard when you're not playing consistent minutes? You're probably not going to shoot as consistent as you could. I know in college I shot better than I did in the pros because I played a lot more. But not everyone can play those minutes and that is the role you have to adjust to, and I think he is hopefully getting a feel for it."  
Virginia Sophomore Guard Evan Nolte
On getting a lot of minutes off the bench: "I felt good, I am just trying to come into every game ready. I'm just trying to come off the bench and do what I can for the team. It's pretty difficult if you're sitting for thirty minutes to come into the game, but you just try to stay ready. You just try to have in your head that you shoot every shot the same and if you come in a little cold you try to not shoot your first catch, but try to get rhythm and get a couple passes. You just try to come in, move around a little bit, and get into the flow of the game."
On the BC comeback: "They are a really unorthodox team, and I think we just kind of lost track of them at the end. They are really spread out, and all their guards can shoot, they can drive, so just a couple times we lost vision. There will be a handoff, then they run all these good screens so we guarded well for the most part, but I think we just lost track of them at the end. We need to be more disciplined."
Virginia Sophomore Guard Malcolm Brogdon:
On the Boston College finish: "I think we took our foot off the gas a little bit. They are a talented team. They can shoot the ball, really, better than anyone in the league, and we started sleeping on them a bit."
On his clutch free throw shooting: "I did feel like I needed to go up there and hit my free throws, but at the same time I try to block all that out and just focus on each individual free throw. I'm not trying to put any pressure on myself, I'm not trying to pay attention to the score, I'm just worried about knocking the free throw down."
On the way the team started the game: "I feel like we came out ready to play. We played pretty well, but not really well. We did not play our best basketball tonight, but we played well enough to win the game by a considerable amount, if we hadn't let up at the end."
On helping Joe with the scoring burden: "I think it has helped that I've become more of a threat. I think it has helped our whole team. I try to use that to my advantage to better the team, to try to get more assists, to try to get people open, but also stay aggressive."
Virginia Sophomore Forward Anthony Gill:
On the win: "They did cut it to six, but I felt like our defense was going to prevail in the end. We are a defensive team, and that is what we focus on. We believe that no team can score if we really lock down on that end."
On adjusting to the many fouls: "I don't think we adjusted well. We just kept fouling and it really threw us off our game. We are going to work on it in practice, hands off defense, and I think in the next game it will be a lot better."
Sophomore Guard Justin Anderson
On the end of the game: "Our defense wasn't there quite as much. It was tough because we had to watch our hands. They made a good run at the end, but we got the win and we sustained."
On Malcolm Brogdon: "It's no surprise to us. He is a winner. He can do everything: he can run the ball, pass the ball, score, his ball handling is great, and his hands are massive. He has a tremendous feel for the game, control over the ball, and his defense is getting better every game."
On the game as a whole: "It was a hard fought game. I think we came out with force on defensive and got the ball going. We started getting more stops. There at the end it was touchy. They were getting uncontested shots and we were playing almost safe trying to let the clock run down. We pulled it off."
On playing with foul calls: "It is tough to get in the rhythm when it is called like that. I think as a good team – one of the best things for us to do is to try to adjust. I think we did a pretty good job at that, but we could have been better. It is going to be a different ball game every time we step on the court. We need to do a better job of keeping our hands up and hands off, and just adjust."
Boston College Head Coach Steve Donahue 
On their effort: "I was really proud of our fight tonight. It is hard on the road when nothing goes right for you during the first half, particularly foul shots. I thought we really competed and executed. In a couple of ways, I think we went toe to toe with the 20th-best team in the country, and I really do think they are terrific. I was proud of our effort but we didn't do enough to win the game."
On UVa's balance on the bench: "I think they are a deep team. Evan Nolte, who started last year comes off of the bench, Anthony Gill, who is a great player, comes off the bench, Justin Anderson, who is one of the best players in the league, comes off the bench. It is very impressive. Tony and his guys have done a great job developing this team, individually, collectively, physically, and skill-wise. It is just very impressive what they do.
On Malcolm Brogdon: "Brogdon is a terrific player and I give him credit. I saw him in high school. He changed his body – the year off has done him well. He is a terrific player, poised, tough, he was a handful at times and made big plays when he had to."
On what makes UVa difficult: "First, they guarded us. The addition of Brogdon this year was incredible. What I admire is that Joe Harris, who is a terrific player, is willing to take the back seat at times. That makes him dangerous. In this day [and age], players worry so much about stats, but it doesn't seem like this team worries about how it gets done. They are talented and willing to do whatever it takes."
On Olivier Hanlan: "I think he has had a terrific year. Our offense has done very well. Tonight we played a very defensive minded team who was very locked in on him.  I thought he played very well in the second half and made almost every right decision, got to the rim, and shot every ball he was supposed to."
Boston College Junior Forward Ryan Anderson
On getting in a flow offensively in the second half: "We tried to be more aggressive. We got UVa in some foul trouble early, so we tried to attack more than we did in the first half."
On how UVa ranks among other ACC opponents they've faced: "They're right up there at the top. I think they can make a deep run in the tournament just because of the way Coach Bennett has them playing defense. I have a couple of friends on the team and I wish them the best come tournament time."
Boston College Sophomore Guard Olivier Hanlan
On cutting the Virginia lead in the second half: "Obviously, we started slow. Virginia is a great defensive team. In the second half, we were a whole different team in terms of our aggressiveness and not being afraid to make mistakes. I'm pretty sure we won the second half, but you can't expect to just win the second half in order to win the game against a team like that."