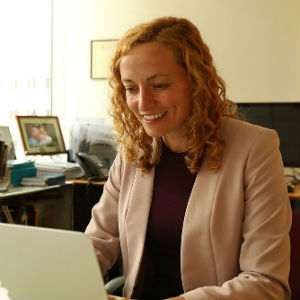 How social media enables political groups to form and engage in risky collective movements is a complex problem that requires multilayered approaches.
Now, researchers at the Biocomplexity Institute of Virginia Tech are trying to understand how information spreads through social media, as well as the underlying thought processes of the individuals and groups involved. The research could help policymakers better predict social movements and uprisings.
Facebook, Twitter, and YouTube were distinctive components of sucxh uprisings as the Arab Spring, in which a wave of demonstrations, riots, and violence swept North Africa and the Middle East, and the Gezi Park demonstrations in Istanbul, which involved millions of people connected by social media.
"Our objective is to understand the ways in which these social networks, as opposed to traditional media, can facilitate actionable common knowledge through local interactions," Gizem Korkmaz, research assistant professor at the institute's Social Decision Analytics Laboratory (SDAL), noted.
Spearheaded by Korkmaz, the $2 million Common Knowledge and Social Networks project will use laboratory, online, and neuroimaging experiments to test predictive models of knowledge and behavior. The research relies on game-theoretic models to uncover how individuals communicating through social media coordinate and decide to join a risky collective action.
The project involves investigators from the Virginia Tech Carilion Research Institute (VTCRI) and the Department of Computer Science in the College of Engineering. Project advisors include economist Fernando Vega-Redondo of Bocconi University, Monica Capra of Claremont Graduate University, and psychologist Steven Pinker of Harvard University.
Computational neuroscientist Read Montague, director of VTCRI's Human Neuroimaging Laboratory, will lead functional neuroimaging experiments to understand how individuals process information when they communicate and decide to act collectively.
"A full picture of why people make the choices that they do and act collectively while they are using social media requires insight into the brain activity that occurs during decision-making," Montague said. "Functional neuroimaging can help us understand the complicated ways in which people interact and inform new computational models of human interaction."
The proposal was selected out of 314 white papers originally submitted to the Minerva Research Initiative, a program sponsored by the U.S. Department of Defense (DoD) to support university-based, social science studies for a safer world. Korkmaz's proposal was the first ever to be awarded to Virginia Tech.
"Our research has the potential for significant breakthroughs in the ability of scholars and policymakers to understand not only current events, but also to provide a foundation for evaluating future events," said Korkmaz. "We expect to better understand the social forces and the underlying thinking that shape conflicts on individual and collective levels."
Chris Barrett, executive director of the institute, noted, "In the Information Age, understanding the junction of an individual's motivated behavior and the emergent controlling social structures that form among individuals has become both tantalizingly accessible to science and a pressing societal issue. This project takes an approach to that critical practical and theoretical issue head-on. The Virginia Tech Minerva team formed and led by Gizem is excellent and is particularly well positioned technically to make important progress at a perfect time for this work."