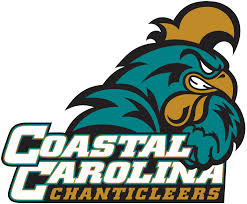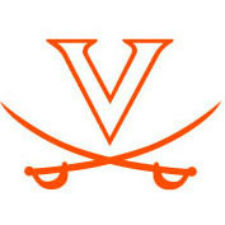 No. 1 seed UVa. (28-6) will play No. 16 seed Coastal Carolina (21-12) in the second round of the NCAA Tournament on Friday, March 21. Tipoff at PNC Arena (19,700) is set for approximately 9:25 p.m.
Broadcast Information
The Virginia-Coastal Carolina game will be televised by TBS and online at NCAA.com. The game will be broadcast on the Virginia Sports Radio Network and Sirius (Channel 85) and XM (Channel 84) satellite radio stations. Live statistics and full media coverage are located on VirginiaSports.com, as well as the Virginia Sports app, which is available free of charge through iTunes. Fans can also follow the game via Twitter at @UVaMensHoops.
For Openers
• UVa earned the Atlantic Coast Conference's automatic bid into the NCAA Tournament, while Coastal Carolina earned the Big South's automatic bid.
• The ACC champion Cavaliers are playing in their 18th NCAA Tournament and first since 2012 (71-45 loss to Florida in the second round).
• Virginia will enter the NCAA Tournament as a No. 1 seed for the fourth time (1981, 1982 and 1983).
• The Cavaliers rank No. 1 nationally in scoring defense at 55.3 ppg.
• UVa's 28-6 record is its best through 34 games since 1982-83 (29-5).
A Win vs. Coastal Carolina Would…
• Give UVa its first NCAA Tournament win and NCAA Tournament round of 32 appearance since 2007.
• End UVa's two-game losing streak in the NCAA Tournament.
• Give UVa 29 wins for the first time since winning 29 in 1982-83.
• Give Virginia 14 combined road/neutral wins for the first time since 18 in 1982-83.
• Give Virginia 75 wins over the last three seasons, its most in a three-year period since 80 wins from 1982-84.
• Improve UVa head coach Tony Bennett's record to 4-0 at PNC Arena.
2013-14 Team Accomplishments
• Virginia captured its second ACC Tournament championship and first since 1976.
• Virginia won its sixth ACC regular-season title (second outright).
• Virginia's 16-2 ACC record is a program-best and ties the ACC record for most league wins in a season (1998-99 Duke).
• With 28 wins, Virginia is one of three teams (NC Central & Southeast Missouri State) in the nation to improve its win total in each of the past five seasons.
• Virginia secured its third consecutive ACC winning season (16-2, 11-7, 9-7) for the first time since 1981-83.
• UVa secured its third straight 20-win season for the first time since 1991-93.
• UVa set a school record with 12 ACC wins by 10 or more points.
• Virginia became the second ACC school to improve its ACC record in five consecutive seasons (Georgia Tech under Bobby Cremins from 1982-86).
• UVa has won a school-record 18 straight ACC home games.
• UVa set a school record with 13 consecutive ACC wins.
• Virginia won a school-record seven ACC road contests.
All-Time in the NCAA Tournament
• Virginia is 22-17 all-time in the NCAA Tournament.
• UVa reached the NCAA Final Four in 1981 and 1984.
• UVa is 1-4 in its last five NCAA Tournament contests.
• Joe Harris (7 points, 3 rebounds), Akil Mitchell (4 points, 5 rebounds) and Darion Atkins are the lone Cavaliers with NCAA Tournament experience, playing against Florida in 2011-12.
All-Time vs. Coastal Carolina, George Washington and Memphis
• Virginia is 2-0 all-time vs. Coastal Carolina in a series that dates back to the 2000-01 season.
• The Cavaliers beat the Chanticleers 117-78 in the first meeting between the teams on Nov. 20, 2000.
• UVa added an 89-74 win over Coastal Carolina in 2003-04.
• UVa is 25-23 all-time vs. George Washington and 0-0 vs. Memphis.
Last Time vs. Coastal Carolina
• Virginia downed Coastal Carolina 89-74 on Dec. 22, 2003 at University Hall in Charlottesville.
• Elton Brown (22 points, 11 rebounds) and Derrick Byars (17 points and 11 rebounds) both had double-doubles for the Cavaliers.
Last Time in the NCAA Tournament
• Virginia lost to eventual Elite Eight team Florida in the 2012 round of 64, 71-45, in Omaha, Neb.
• Current Atlanta Hawks forward Mike Scott led the Cavaliers with 15 points in his final collegiate game.
• Due to season-ending injuries to Malcolm Brogdon and Assane Sene, UVa was limited to a seven-player rotation (including Joe Harris playing with a broken left hand).
• Current Washington Wizards guard Bradley Beal had 14 points and 11 rebounds to lead the Gators.
Last Time Out
• Malcolm Brogdon tallied a career-high 23 points and Joe Harris added 15 points to lead Virginia to a 72-63 win over Duke in the ACC Tournament championship game.
• Anthony Gill added 12 points, including 10 from the free throw line, and Akil Mitchell chipped in seven points, a game-high 15 rebounds and two blocked shots for UVa.
• Jabari Parker led Duke with 23 points on 9-of-24 shooting.
About the 'Hoos
Virginia looks for its first NCAA Tournament win since 2007 when the Cavaliers defeated Albany 84-57 in the round of 64 in Columbus, Ohio. The Cavaliers, who defeated Duke 72-63 for the ACC championship in their last outing, has won three consecutive games since their loss in the ACC regular-season finale at Maryland.
The Cavaliers' success has been highlighted by their top-ranked defense, rebounding and balanced scoring. The Cavaliers are yielding 55.3 points per game and grabbing 54.2 percent of the rebounds, ruling the glass in 25 of 34 games. UVa also ranks ninth in the nation in field goal percentage defense at 38.5 percent.
Virginia is averaging 65.9 points per game, marking its highest total under head coach Tony Bennett. Virginia is averaging 22.5 bench points and has scored 43.2 percent of its points in the paint.
UVa sports a balanced scoring attack, led by All-ACC honorees Malcolm Brogdon and Joe Harris. Brogdon leads the team at 12.6 points per game, while Harris is second at 11.7 ppg. Harris was the ACC Tournament Most Valuable Player and was joined on the ACC All-Tournament First Team by Brogdon.
All-ACC Defensive Team and All-ACC honorable mention honoree Akil Mitchell has added 7.0 points and a team-leading 7.1 rebounds per game, while All-ACC Freshman Team member London Perrantes ranked first in ACC action in assist-to-turnover ratio (4.47) and sixth in assists (4.22 apg).
ACC Sixth Man of the Year Justin Anderson, who scored in double figures in 14 games, has recorded 8.1 points and 3.3 rebounds per game. Anthony Gill, who has scored in double figures in each of the last four games, has registered 8.4 points and 3.9 rebounds per game. Mike Tobey, who had eight points vs. Duke last weekend, has chipped in 6.5 points and 3.8 rebounds per game.
Up Next
The winner of the Virginia-Coastal Carolina game plays the winner of the No. 8 seed Memphis (23-9) and No. 9 seed George Washington (24-8) on Sunday, March 23. Game time is TBA.