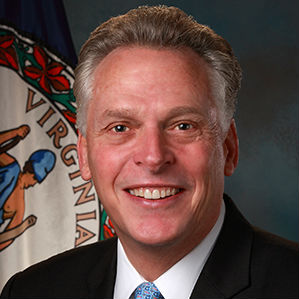 Remember how Gov. Terry McAuliffe was going to make ethics reform a hallmark of his administration? Yeah, so much talk.
"The PAC follows the rules. That's all I can tell you," McAuliffe told the Associated Press, which penned a nice expose on the lack of teeth in the ethics reforms signed into law in the Commonwealth in the wake of the trial and conviction of former Gov. Bob McDonnell on corruption charges.
McAuliffe is hardly alone in Richmond in skirting the new laws, which put strict limits in place on gifts that can be accepted by state legislators.
The governor also issued an executive order on his first day in office in 2014 limiting the value of gifts that he, his family and staff can receive from lobbyists and others to $100, mirroring the strictures on legislators.
But where there's a will to get around laws and executive orders, there is most certainly a way. The AP article noted that legislators have taken to accepting dollars from lobbyists in the form of subsidies for high-dollar campaign fundraisers that often break even or even lose money.
It wouldn't seem to make sense to throw a fundraiser that didn't make money, except when you consider that the goal isn't to actually raise money.
The governor, through his PAC, has taken part in the shakedown game, according to the AP, hosting fundraisers at the exclusive Primland Resort and at a Washington Redskins game.
The owners of the Redskins, who are currently negotiating a possible new stadium deal with the state in competition with Maryland and the District of Columbia, have contributed $225,000 to the governor's PAC.
And the McDonnells are the ones facing prison time. Makes sense.
Column by Chris Graham