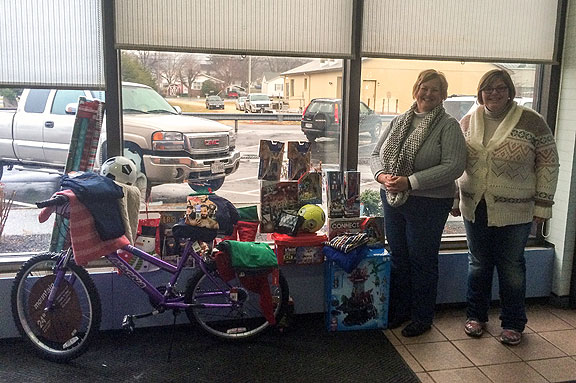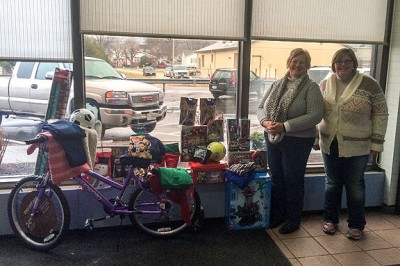 The Mathers Team, our colleagues, associates and friends pitched in to make the holidays brighter for a number of people in need this Christmas season.
As part of the Valley Businesses Give Back campaign, we collected 436 pounds of food in our third year of participation. A special thank you to Kevin High with United Rentals, Jimmy and associates at ProBuild Verona and Dave Hughes with Fastenal.
In addition to the food drive, Mathers also collected $220 in donations for the Blue Ridge Area Food Bank. Mathers matched the donation for a total contribution of $440.
Our team also adopted a local family of four – a mom and her three children, an 11-year-old girl, an 8-year-ol boy and a 6-year-old boy. Through the generosity of our associates, we donated a Thanksgiving meal complete with turkey, veggies and all the trimmings.
Last week, we delivered a meal of ham, rolls, potatoes, veggies and apple pie to our adopted family. We also delivered each child a stocking filled with candy, two outfits for each child, a bike for the girl, and lots of wrestling toys, soccer and other games for the boy.
Thank you doesn't seem to say enough for the blessings we all took part in this holiday season.
Nonetheless, thank you. And Happy New Year!