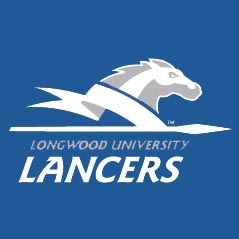 The Longwood men's basketball team embarked on a week-long mission and team-building trip to the Dominican Republic on Sunday. The Lancers will play five games against international competition while undertaking daily community service efforts at various stops around the country.
"We're excited to take a trip to a foreign country and expose our young men to the conditions of an area less fortunate than our own," Longwood head coach Jayson Gee said. "We will have several opportunities to play competitive games against international competition while we're there, but our goal for the trip is to show love, serve and care for those we come in contact with and understand how fortunate we are as Americans and, specifically, Division I student-athletes."
The Lancer men, entering their third year under Gee, will take part in mission trips to the Pasito's de Jesus Girls Home in Boca Chica and the Spring in the Desert Child Care Centers in San Pedro and Batey Aleman. The team will also play games against five Dominican clubs, including Villa Duarte, Mauricio Baez, Invivienda, San Lazaro and the Youth 20 National Team.
Longwood redshirt senior center Lotanna Nwogbo will serve as the official correspondent for the team, authoring a blog exclusive to LongwoodLancers.com. Recaps for Longwood's five games in the Dominican Republic will also follow on LongwoodLancers.com.
The Pasito's de Jesus Girls Home is an orphanage in Boca Chica that houses young girls who are victims of abuse and abandonment. The center was founded by Dalma Florian, who originally opened the home to care for a young woman with down's syndrome. The center now provides a safe haven for approximately 40 girls.
The Spring in the Desert Child Care Center is a Christian organization whose mission extends to the children, homeless, sick and orphans in the San Pedro and Aleman areas. In addition to visiting with those in care of the centers, the Lancers will help construct housing facilities at both locations.
Following the conclusion of each day's mission activity, Longwood will return to Santo Domingo to play a regulation exhibition basketball game at 7 p.m.
"With our injuries to key personnel, this trip will also test our resolve and prepare others for the expanded roles they will need to fill during the upcoming season," Gee said.
Longwood returns four starters and 12 letterwinners from a 2014-15 squad that ran all the way to the Big South Tournament semifinals. Among those 12 letterwinners are returning starters Damarion Geter, Leron Fisher, Shaquille Johnson and Lotanna Nwogbo, and newcomers Khris Lane and Tra'Vaughn White, who sat out the 2014-15 season due to NCAA transfer rules.
Longwood Men's Basketball
Dominican Republic Game Schedule
Day             Date         Opponent                            Time        Location
Tues.           Aug. 4       Villa Duarte                          7 p.m.       Santo Domingo, D.R.
Wed.           Aug. 5       Mauricio Baez                       7 p.m.       Santo Domingo, D.R.
Thurs.         Aug. 6       Invivienda                             7 p.m.       Santo Domingo, D.R.
Fri.              Aug. 7       San Lazaro                            7 p.m.       Santo Domingo, D.R.
Sat.              Aug. 8       Youth 20 National Team      7 p.m       Santo Domingo, D.R.