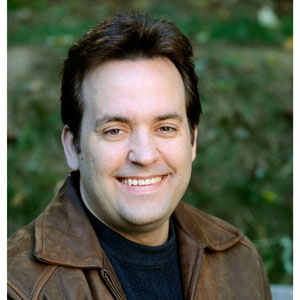 These are busy days for Matt Warner.
"I'm blurring the lines," said Warner, a novelist now making his way into the world of filmmaking with the November premiere of his short "The Good Parts" on the schedule.
The movie is based on a short story that Warner wrote in 2002. Warner produced the movie in conjunction with the Charlottesville-based Red Army Films, whose principal, John Johnson, worked with Warner through Johnson's Darkstone Entertainment on a three-movie anthology, "The Lovecraft Chronicles: Vol. 1," that is for sale along with a booklet insert on the characters featured in the films written by Warner, Raven.
Not done yet – Warner has his latest novel due out for release in January, Blood Born, which involves the story of a supernatural serial rapist who returns to claim his progeny.
Warner is producing a live-action trailer for Blood Born that will debut online on Halloween. "The Lovecraft Chronicles" is available for purchase exclusively through Darkstone Entertainment, for whom the project is a first entirely in-house release.
The anthology stars Mariah Smith as Harriet Lovecraft, an illegitimate descendant of the pulp writer H.P. Lovecraft, who joins a group of descendants of other famed writers to hunt down rampaging monsters.
"The Good Parts" stars Monique Dupress and Mikiah Umbertis with a storyline that links a young woman who can slow down time to enjoy the moment in full and a young man who conversely fast-forwards his way through life to the point that he skips everything but the good parts.
The premiere for "The Good Parts" is set for Saturday, Nov. 13, at Exile, 18 W. Beverley St., Downtown Staunton. Space is limited, so if you're interested in attending, RSVP to [email protected].
 
 
Story by Chris Graham. Chris can be reached at [email protected].