Sports
Live Coverage: #10 Virginia hosts Virginia Tech in ACC Wednesday Night Hoops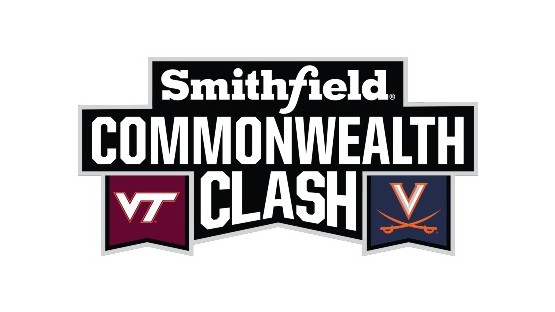 Steph Curry, Draymond Green and Ty Jerome are reportedly in the house for tonight's game: #10 Virginia (13-3, 5-2 ACC) hosting Virginia Tech (11-6, 1-5 ACC).
I say reportedly, because they're not going to be sitting anywhere near me (think: John Grisham seats).
Anyway. I'm going to be here working hard, covering the game as it plays out and such, because this is what I do.
And I get to do it, and I'm lucky to be here.
First on-site game note
Per Virginia Tech Athletics: Virginia Tech freshman guard Rodney Rice is out indefinitely after breaking a finger in his right hand at the end of practice on Jan. 14.
He is scheduled for surgery Friday, and a timeline for his return has not been set.
Virginia is pounding it inside
Virginia is out to an early 10-2 lead at the first media timeout. The emphasis is clearly on getting the ball into the paint.
Virginia is 5-of-6 at the rim in the first 4:14.
Tech is getting some good offense
It took four minutes, but the Hokies are finally getting some good looks from their sets.
The four early turnovers out of the way, Tech is now 4-of-8 from the floor and 2-of-5 from three, and the last miss from three was a wide open look.
Virginia is 8-of-15 from the floor: 7-of-9 at the rim, 1-of-6 from three.
Tech runs, takes lead
An 11-0 Tech run has the Hokies up for the first time, at 21-19, 7:47 to go in the first.
Virginia has gone scoreless for the last 4:55. The 'Hoos have missed their last five shots.
Virginia Tech has made eight of its last nine.
Tony fixes it
Virginia has made five of its last seven shots – two midrange jumpers from Jayden Gardner, a short post turnaround by Armaan Franklin, a three by Ben Vander Plas, and an ankle-breaking layup by Kihei Clark.
High-scoring first half
Try Virginia 40, Virginia Tech 31 – on 31 possessions.
Tech is 12-of-23 (52.2%) from the floor and 5-of-9 (55.5%) from three.
UVA is 17-of-31 (54.8%) from the floor and 3-of-11 (27.3%) from three.
At the rim: UVA is 11-of-16, VT is 3-of-4.
Armaan Franklin has 12 points (5-of-7 FG). Clark and Beekman each have eight (Clark: four assists, Beeks: three assists).
Justyn Mutts has not scored for Tech (0-of-4 FG), but has six assists.
Going back and forth
Virginia scored the first bucket of the second half to go up 42-31, then had two possessions to add to that lead, but turned the ball over on both.
Tech has clawed back to 48-44 at the first media timeout, 14:35.
The Hokies have made their last five shots, and are shooting 56.7 percent for the game.
And it's all good offense. They run their sets tight. Lots of ball screens, dribble handoffs. Good offense against the Packline.
This game is going to come down to the last couple of minutes
It's 55-49 UVA at the 11:09 media TO, but both teams are still scoring at their leisure: UVA shooting 53.8 percent, Tech shooting 52.7 percent.
Not a lot of stops.
A little bit of breathing room
A couple of threes, and an and-one by Jayden Gardner, have helped Virginia open up a 68-60 lead, 4:51 left.
Still anybody's ballgame.
The Tech kids seem to be dragging just a smidge.
This has been an intense game.
More breathing room
A Clark three, off a feed from BVP, and a Beekman driving layup (FT pending) has it at 73-60 now, at the under-4 media timeout.
Kihei has 18 points (7-of-14 shooting) and five assists.
Beeks has 10 points and six assists.
The little run did this one in
The team that finally got a few stops got the win.
Tech was 5-of-14 from the floor in the final 9:20; Virginia took advantage, scoring nine points on a three-possession series to break it open.
Final: Virginia 78, Virginia Tech 68
Recap to come.