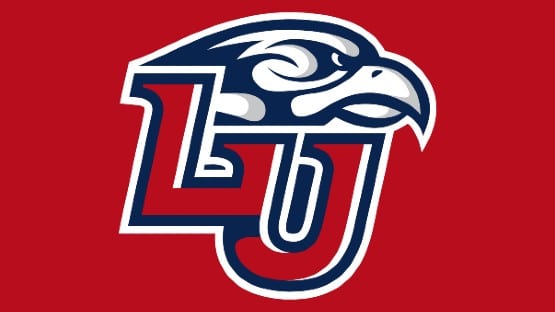 Liberty University has signed men's basketball coach Ritchie McKay to a contract extension that ostensibly keeps McKay at the school through 2030.
We've seen this before, though. Last fall, Liberty signed football coach Hugh Freeze to a massive extension, a few weeks before Freeze bolted for the job at Auburn.
McKay, 57, has led Liberty to an 128-35 record in the past five seasons in his second stint as the head coach at the school.
McKay was 39-28 in two seasons at Liberty, 2006-2008, before leaving to join the staff at Virginia when Tony Bennett got the job there.
McKay returned to Liberty in 2015, and after leading the program to a 56-48 in three seasons that you could characterize as rebuilding years, his fourth team, in 2018-2019, went 29-7 and upset #5 seed Mississippi State in the first round of the 2019 NCAA Tournament.
His 2019-2020 team finished 30-4, and his 2020-2021 team was 23-6 and earned another NCAA Tournament bid.
Liberty is currently 24-7 with a 15-3 ASUN mark, earning a share of the ASUN regular-season crown. The Flames are currently No. 41 in the NET Rankings, the best mark in program history.
McKay's record in 10 seasons at Liberty is 223-111, and overall, including his time as head coach at Portland State, Colorado State, Oregon State and New Mexico, his teams have a record of 388-269 in his 21 seasons as a head coach.
"I personally want to thank Dr. Prevo, Ian McCaw and the Board of Trustees for entrusting me with the opportunity to continue to lead our program," McKay said. "Liberty is such a special place to us. It is our home. And during our time here, we have been richly blessed to be a part of many special moments and celebrate some successes.
"None of the would have been possible without the commitment, sacrifice and belief from our past and current players, coaches, fan base and administration who have invested mightily in supporting our pursuit. We are so thankful for the past and are even more excited about the future. We look forward to Flames Nation rising with us as we head into postseason and making the move to CUSA," McKay said.