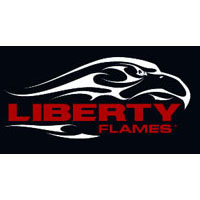 Incoming Liberty freshman golfer Isaiah Logue completed his run at the 2014 U.S. Amateur today, advancing to the event's Round of 32 competition.
The top annual golf tournament in the United States for amateur golfers is currently being contested at the Highlands Course of the Atlanta Athletic Club in Johns Creek, Ga.
Logue, a native of Fairfield, Pa., was eliminated from the 2014 U.S. Amateur, losing to Cameron Young from Scarborough, N.Y., who won the match, 2 up.
After falling behind early, Logue was able to square the match by winning consecutive holes on the par-5, No. 12 and the par-4, No. 13.
Logue continued to push and was ahead in the match after winning the hole on the par-3, No. 15; however, No. 20 seed Young won the last three holes to advance to the quarterfinals.
Logue advanced to the match play portion of the event after posting a 1-over par 144 (70-74) during the first two days of stroke play.
Logue upset No. 13 seed Sam Horsfield from England, 2 & 1, during the Round of 64 on Wednesday. Liberty's incoming freshman golfer was down two holes through 10, but he rallied to win four consecutive holes to take the lead. He halved the last three holes, advancing to the next round on the par-3, No. 17 hole.
Logue recently won the AJGA Philadelphia Junior with a 3-over-par 213 (69-75-69) at the Huntington Valley Country Club in Huntington Valley, Pa. He also had a third-place finish at the FJ Invitational in Sedgefield Country Club in Greensboro, N.C.