The VMI Keydets cut a 20-point deficit to six with just over a minute to play, but the Virginia Tech Hokies scored the final seven points of the game and hung on for a 105-92 victory in men's basketball action Monday night at Cassell Coliseum in Blacksburg, Va.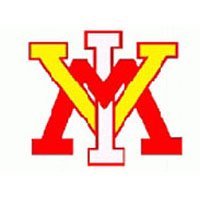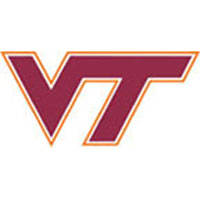 With 10:38 left in the contest, C.J. Barksdale converted an old-fashioned three-point play to put Tech (3-1) up by 20 for the second time, 76-56, but the Keydets (3-2) rallied from there. VMI gradually chipped into the lead, but was still down 15 at the 6:30 mark before scoring 22 of the next 35 points. QJ Peterson had nine points in the sustained push, including two free throws with 1:18 to go that cut the margin to six, 98-92, but Barksdale immediately scored at the other end to start the game-deciding spurt.
VMI put three players over the 20-point mark, led by Rodney Glasgow and Peterson with 22 apiece. D.J. Covington added 20 markers, and freshman Craig Hinton had a career-best 13 markers. The Keydets turned the ball over just four times compared to 16 such miscues for Tech, but could not overcome the home team's blistering three-point shooting, as the Hokies went 11 of 17 from three-point range (64.7%) to 10 of 36 for the visitors (27.8%).
Despite the Keydets missing their first nine three-pointers, the game was close early, so close in fact, that when Peterson hit VMI's first triple at the 12:50 mark of the first half, the visitors had a 13-12 advantage. That set the stage for back and forth action over the next 4:10, action that saw six lead changes and Tech emerge with a 22-19 lead.
Over the next several minutes, the home team gradually extended its lead, pushing it to seven on two occasions. VMI, however, was still within four at 36-32 after a Glasgow three with 3:09 on the clock. From there, Tech closed the half on an 8-1 run and took its largest lead thus far, 44-33, into the locker room at halftime.
The Hokies stretched their margin to 15 early in the second half, but freshmen Julian Eleby and Hinton combined for the game's next eight points, including a three-pointer apiece, to reduce the home team's lead to 50-41 with 17:59 to go. Tech answered, however, with a 14-4 run that was capped by a Jarell Eddie three with 14:18 on the clock to go up 19, 64-45.
That lead grew to 20 one possession later when Adam Smith hit a trey, but the Keydets used a 7-0 run to try to claw back in, cutting it to 67-54 with 12:35 to go. Tech answered with a 9-2 run, ended by Barksdale's three-point play with 10:38 left that set the stage for VMI's furious rally attempt.
In addition to his 20-point night, Covington finished with three blocks for the Keydets, tying him with Eric Mann for second on the all-time VMI listing with 184 career rejections.
Virginia Tech was led by Eddie, who had 21 points and Ben Emelogu, who finished with 19 markers. The Hokies shot 36 of 69 overall (52.2%) and 22 of 26 at the free throw line (84.6%), while VMI was 33 of 79 (41.8%) and 16 of 23 (69.6%) in those two categories.
VMI basketball will return to action Wednesday night, as the Keydets play host to Bridgewater College at Cameron Hall. Game time is set for 7 p.m.
Quotes – VMI Head Coach Duggar Baucom:
"I am very proud of them, especially the freshmen. They competed and really got after it. Just need to shoot the ball better. We had two 3's go in and out that would have cut it to five. We had open looks in 3's in the first half and we didn't make them. They shot 6 of 10 in the first half from 3-point range and we shot 5 of 20. That was the difference in the game in the first half. We got better in the second half."
"D.J was the best big man on the floor for the second year in a row. It was discouraging that he was sitting over there with us when it mattered."
"We're taking care of the ball and getting a shot every trip and getting offensive rebounds. That's encouraging. Maybe we should have gone to pressure a little earlier. Rodney made a couple of great plays and QJ made a couple of steals. That gave us a chance – we just missed a couple of shots."