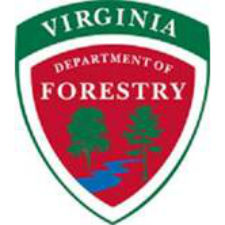 Oaks are among the most common hardwood tree species in many parts of Virginia.  Because of their importance both as a source of forest regeneration and as a mast crop for wildlife, each year's acorn crop is the subject of much attention.  It seems almost every year there are concerns as to why there is either an over-abundance or scarcity of acorns.  This year is no different.  Many reports from various parts of the Commonwealth indicate that the acorn crop this fall is very light, according to officials at the Virginia Department of Forestry (VDOF) and the Virginia Department of Game and Inland Fisheries (DGIF).
VDOF Research Program Manager Jerre Creighton said, "Acorn production varies widely – from nearly zero to a quarter million or more acorns per acre.  Different locations, years, species and even individual trees produce extremely different crops, and heavy 'bumper' crops occur only every two to seven years."
While it is impossible to pinpoint one specific cause that would explain the acorn crop for an entire region in a given year, there are many factors – such as weather, insects and disease – that collectively influence acorn development from the time of flower initiation to acorn maturity.
Most flowers seem to be aborted between the time of initiation and pollination.  Late spring freezes and high humidity during pollination are primary causes (we experienced both of these over much of Virginia in 2013).  Later, immature acorns can be lost due to summer droughts, high temperatures or insect predation.  In addition, research has shown that the inherent cycles between bumper crops and light crops may be an adaptation to allow the trees to restore their resources following a bumper crop.