Sports
Karen Kwiatkowski: Goodlatte finds his inner conservative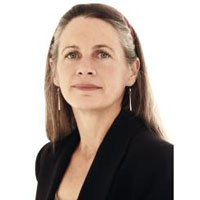 Sixth District Congressman Bob Goodlatte has not faced a primary challenger since he was first elected in 1992. Now that a conservative military veteran and farmer has entered the GOP primary race for the Sixth District seat, we are seeing a new and improved kind of Bob Goodlatte.
Goodlatte still defends his pending Stop Online Piracy Act (SOPA) and E-Parasite legislation, which as written will bring Communist Chinese methods to America's Internet and promote government-backed website blacklisting.
However, on a brighter note, Goodlatte behaved in a constitutional and responsible manner in two recent House votes.
Last week, he voted to reject the $662 Billion National Defense Authorization Act of 2012, which funds military operations for nine months and contains Constitution-destroying language to allow the President to arrest, detain and hold indefinitely in a military brig any American, captured anywhere, including here at home. This legislation seriously undermines posse comitatus, the prohibition of the U.S. military from domestic law enforcement, and directly violates the Fourth, Fifth, Sixth and Eighth Amendments.
That same week, possibly for the first time in 11 years, Bob rejected a $915 billion continuing resolution. His vote to reject funding continued government operations through Sept. 30 contrasted sharply with his "yes" vote last July to raise the debt ceiling by another $2.4 trillion. Six months ago, Bob told Sixth District conservatives that he traded that vote in order to promote his version of a balanced budget amendment, and because he believed the congressional Supercommittee would somehow be successful. Sadly, the truth then and now is that a balanced budget amendment and the Supercommittee itself were nothing more than public-relations gimmickry.
Goodlatte's unfamiliar "Nay" votes were not enough in either of these recent cases. Both the Constitution-busting NDAA and the unaffordable 2012 federal budget bill passed. However, I heartily commend him for standing up against the NDAA power grab, and the nearly $1 trillion 2012 budget.
I challenge Bob Goodlatte to continue his newly found conservative spirit to propose legislation to strip the NDAA of its problematic language regarding detention of Americans, and to propose serious budget cutsin order to rein in the federal bureaucracy. We're watching his political evolution with great interest.
Karen Kwiatkowski is challenging Bob Goodlatte for the Republican nomination in the Sixth District in a June 1, 2012 primary.