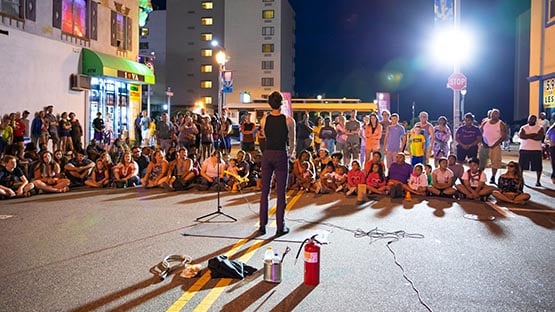 Making plans for a vacation in Virginia Beach? You might want to consult a new website before you arrive. The new webpage, virginiabeach.gov/VBFuture was launched to minimize inconveniences caused by construction and parking changes in the resort area.
The new site provides up-to-date information about project timelines, important parking dates and more.
Construction
Beginning early spring and continuing into 2024, numerous public works projects in the resort area will be underway. The city wants to ensure visitors know that despite the dust and debris due to construction, businesses at the oceanfront are still open and ready to welcome patrons. You may see signs at the resort area with messages such as "Pardon the mess as we build our future," and "Building our VB Future."
Parking
Parking rates have also been updated to simplify your experience. All city-owned parking in the resort area is now $2/hour. Additionally, parking management is introducing dynamic pricing for resort garages and lots during special events and weekends. During peak parking demand times on the weekends and special events, the city will charge a daily flat rate at the garages and lots.
As a reminder, free parking available during the shoulder season will conclude March 31. Regular charges parking meters and municipal parking lots will resume April 1. Beginning April 3, free on-street parking along Atlantic Avenue will be removed.
Real-time parking apps
Visitors are encouraged to use the VBGo and ParkMobile apps to help them find parking in real time and easily pay for their parking space. These apps are available to download for iOS and Android.
To learn more about parking, construction and to download parking apps, visit virginiabeach.gov/VBFuture.