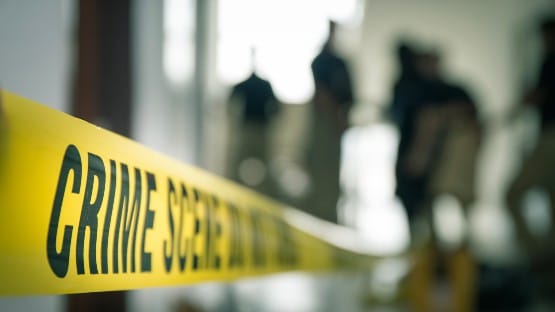 A grand jury in Dinwiddie County indicted 10 people Tuesday in the death of 28-year-old Irvo Otieno at Central State Hospital. Otieno, a Black man, had been taken into custody three days prior to his death for mental health distress in Henrico County.
Seven Henrico County sheriff's deputies and three hospital employees were charged with second-degree murder after Otieno was held down for 12 minutes while in custody.
The grand jury confirmed there was enough evidence for criminal charges.
The Washington Post published a video Monday showing the intake of Otieno at the psychiatric hospital.
"After watching the video online, my heart grieves for Mr. Otieno and his family at their loss. This is a gut-wrenching reminder that significant changes are needed in our behavioral health system," Virginia Gov. Glenn Youngkin said in an statement to VPM.
Dinwiddie County Commonwealth's Attorney Ann Cabell Baskervill described the incident as "cruel" at a court hearing last week.
"The criminal information warrants are based on the evidence collected, analyzed and evaluated to-date," said Baskervill. "A key element of that evidence is the surveillance video from Central State Hospital that captures the intake process."
Related story
Three additional arrests made in Virginia man's 'cruel' death at mental health hospital