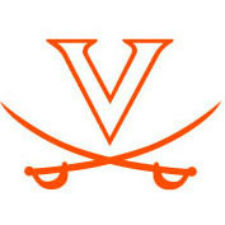 Four student-athletes from the UVA baseball team have earned spots on the 2014 All-ACC Academic Baseball Team, announced Thursday by the conference. Whit Mayberry (R-Sr., Alexandria, Va.), Mike Papi (Jr., Tunkhannock, Pa.), Daniel Pinero (Fr., Toronto, Ontario) and Brandon Waddell (So., Houston, Texas) each were honored. Mayberry was named to the team for the third time, while Papi, Pinero and Waddell each earned the distinction for the first time.
To be eligible for consideration, a student-athlete must have earned a 3.00 grade point average for the previous semester and maintained a 3.00 cumulative average during his academic career.
A right-handed pitcher, Mayberry went 6-1 with a 1.60 ERA out of the Cavaliers' bullpen this season and posted a 5-0 record in ACC play. In 56 1/3 innings, he limited opponents to a .186 batting average. He worked in 87 games in his UVa career, which is sixth most in program history. Mayberry was one of 30 baseball nominees for 2014 Lowe's Senior CLASS Award. He was selected by the Detroit Tigers in the 21st round of the 2014 MLB Draft.
Papi earned All-America and First-Team All-ACC honors for the second straight year. He recorded team highs in batting average (.307), home runs (11) and RBI (56) during the 2014 season and became the first Cavalier to lead the ACC in home runs since Duke Duncan in 1978. Papi played in all 69 games at first base and in the outfield; he was selected by Cleveland Indians in Competitive Balance Round A (38th overall) in the 2014 MLB Draft.
Pinero was a Third-Team All-ACC honoree and also was tabbed on the Louisville Slugger Freshman All-America squad. While playing in 68 games as the Cavaliers' starting shortstop, Pinero batted .261 while driving in 22 runs. He ranked sixth nationally with 20 sacrifice bunts. Pinero also was a defensive stalwart; in 274 total chances he committed just nine errors, good for a .967 fielding percentage.
A left-handed pitcher, Waddell was 10-3 with a 2.45 ERA in 18 starts as he became the 11th pitcher in program history to record at least 10 wins in a season. In a team-high 114 innings, Waddell limited opponents to 98 hits and just 19 walks with a .236 batting average. A Third-Team All-ACC honoree, Waddell had a huge postseason, going 3-0 with a 1.59 ERA in four starts, including a complete-game victory in Game 2 of the College World Series Finals. He also was named to the All-College World Series Team.