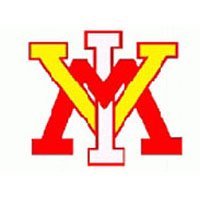 Former VMI basketball player reggie williams '08 has signed a free agent contract with the Miami Heat, according to information released by the organization earlier this week. Should Williams make the team, the Heat would be the fourth team he has suited up for during the regular season, joining the Golden State Warriors (2009-11), the Charlotte Bobcats (2011-13) and the Oklahoma City Thunder (2013-14).
Williams, the Institute's all-time leading scorer, split last season between the Thunder, the Tulsa 66ers of the NBA Development League and the San Miguel Beermen of the Philippine Basketball Association. He appeared in three games with the Thunder, averaging 3.7 points per game, and spent the bulk of the year with Tulsa, where he notched better than 20 points per game and added 4.9 assists per contest. For San Miguel, Williams scored 29.1 points, grabbed 9.2 rebounds and added 5.3 assists in 10 games.
At VMI, Williams led Division I in scoring in both 2006-07 (28.1) and 2007-08 (27.6), becoming the ninth player in NCAA history to lead Division I in scoring in multiple seasons. He completed his career with 2,556 points which also became the most ever tallied by a Big South player.
Williams began his professional career overseas with JDA Dijon Bourgogne in 2008-09 before moving to the NBA D-League's Sioux Falls Skyforce the following season. He joined Golden State on March 2, 2010 and appeared in 24 games for the Warriors his rookie season averaging 15.2 points, 4.6 rebounds, and 2.8 assists.
In 2010-11, Williams ranked ninth in the NBA in 3-point field goal percentage (.423) while playing for Golden State. He then suited up for Charlotte each of the next two seasons, averaging 8.3 points per game in 2011-12, before signing a free agent contract with Houston prior to the 2013-14 season. Williams was not on the opening night roster for Houston and moved on to Oklahoma City, Tulsa and San Miguel during the season.
Williams is the second VMI basketball alumnus to reach the NBA, joining Ron Carter '78 who played for the Los Angeles Lakers and Indiana Pacers.