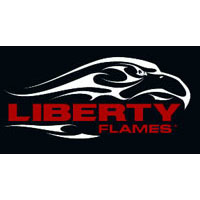 Liberty University football coach Turner Gill has announced that Charlie Skalaski, III, is leaving his role as director of player personnel/recruiting to join the coaching staff at Eastern Kentucky.
Skalaski will serve as Eastern Kentucky's associate head football coach, recruiting coordinator and wide receivers coach.
"Charlie Skalaski has meant a lot to the Liberty University football program," said Gill. "He was an integral part of the previous coaching staff and was a tremendous asset with recruiting for our staff. Our hope for him is continued success in his new endeavor."
Skalaski returned to Liberty in June 2014 when Gill hired him as Liberty's Director of Player Personnel/Recruiting. In the role, Skalaski oversaw all aspects of recruiting, as well as, roster evaluation and development.
Skalaski is finishing up his second stint at Liberty. He previously served as Liberty's tight ends coach in 2003, before transitioning to Liberty's wide receivers coach the follow year, a position he held for eight seasons (2004-11). In 2006, he began serving as the program's recruiting coordinator, which he held until he left Liberty following the 2011 season.
During his time as wide receivers coach, Skalaski instructed 11 all-conference players, spotlighted by consecutive first-team honors for Dominic Bolden (2008), Mike Brown (2009), and Chris Summers (2010 and 2011). All-American wide receivers Brown and Summers both extended their football playing days beyond Liberty in the NFL.
Following the 2011 season, Skalaski left Liberty to join Mike Mularkey's coaching staff with the Jacksonville Jaguars. During his two years in Jacksonville, Skalaski served as assistant to the head coach and offensive assistant.