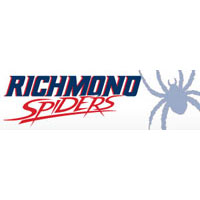 Michael Strauss definitely wanted Saturday's game. The former UVA backup, now starting, and excelling, as a second-year starting quarterback at Richmond, felt like he had a lot to prove bringing his Spiders in to play against his old teammates and the coach who first recruited him, Mike London.
Srauss certainly had his moments, throwing for 266 yards, completing 24 of his 36 pass attempts. But two of his passes were intercepted, and a third-quarter fumble was picked up by Eli Harold and returned for a touchdown, and on the day seven Richmond turnovers turned a statistically superior ur effort into a 45-13 loss.
"This is probably the most prepared I've been for a game ever. I put a lot into it. That's why it hurts to lose the way we did," Strauss said after the game. "It hurts to lose, because I still think we could have been in that game and won the game. At halftime it was a game. We just beat ourselves. You look at the total yards, and we moved the ball on these guys. We just couldn't get it in the end zone, kept turning the ball over."
His backup is another former UVA quarterback, Michael Rocco, who was the starter on the 2011 team that won eight games and played in the Chick-fil-A Bowl. Rocco lost his starting job in 2012, and transferred to Richmond in 2013, where he ironically is still looking up the depth chart, now at Strauss.
Rocco threw for 97 yards on 5-of-11 passing with an interception. He did score Richmond's only touchdown of the day on a 6-yard third-quarter scramble.
Rocco tried to downplay the significance of the game afterwards.
"As much as the media thinks we watch every word that is said and that we focus on what is said in the media, both Strauss and I, people who have relationships with UVA, we are looking at this as just an FBS opponent," Rocco said. "It's a great opportunity to play them. Like I said before, it didn't go our way today. I give all the credit to UVA, but we are going to move on from it. We have Hampton next week so we are excited."
Both QBs had a quick moment with Coach London afterward.
"After the game I hugged both of them and told them that I love them and wished them luck, along with Coach Rocco – as I've said we are very good friends," said London, a former coach at Richmond, where he won a I-AA national title before coming to UVA in 2010.
"It has been a while since I've seen Strauss and Rocco. They have gotten acclimated to their team and their teammates. We have moved on and are doing what we need to do with our team. Both of them are good players and good people. They have good families, and I wish them nothing but success," London said.
Strauss, who had a breakthrough season in 2013 as a junior at Richmond, throwing for 3,808 yards and 26 touchdowns with just eight interceptions in his first full season as a starter, said he hadn't talked with London since he left UVA before the 2012 spring semester. He said it was good to be able to reconnect with his former coach, but the sting of what could have been in his return to Charlottesville might be there for a while.
"I'm happy it's out of the way. I'm not happy with the way it turned out, definitely. But now I can focus on more of us and our season," Strauss said.
"I put a lot into this. It meant a lot to me. But we'll respond. In the grand scheme of things, it's just a game. It's hard to say that, with how much I put into it, but it's just a game, a non-conference game at that. We've just got to come back next week and respond," Strauss said.
– Column by Chris Graham