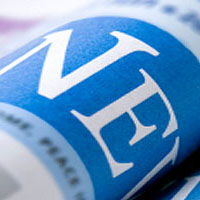 Fall has arrived so why not come out to Douthat State Park to kick-off the season at Apple Day: A Celebration of Appalachian Heritage Saturday, Oct. 11 from 10 a.m. to 5 p.m. at the beach complex.
Spend a fun-filled weekend in the park with apple butter making, traditional Appalachian artisan and craft demonstrations, great food, including a pig roast, and much more.
Old-fashioned apple butter making begins at 8 a.m. with the Simmons Family. They will spend the day cooking up some delicious homemade apple butter.
Demonstrations and the arts and crafts fair begins at 10 a.m. and lasts until 5 p.m. each day. Visit with traditional artisans and crafters including: apple farming, basket weaving, blacksmithing, soap making, quilting, and knitting.
Bring a lawn chair or blanket and enjoy music and clogging or pick out a pumpkin and carve it for Halloween. There will also be hands-on demonstrations: corn husk doll making, butter churning, frontier games, and more.
Delicious apple treats will be cooking over an open flame at the Campfire Cookery program. A small serving is $1 and a large serving in a souvenir mug is $5.
Douthat State Park will be providing concessions during the weekend. Souvenirs and fun food will be available to purchase including a pig roast dinner, Brunswick Stew, "roast your own" hot dogs, and more.
For general park information go to www.virginiastateparks.gov, contact the park office at 540-862-8100 or e-mail Douthat State Park at [email protected]. Douthat is located at 14239 Douthat State Park Road, Millboro, Va. 24460.
The award-winning Virginia State Parks are managed by the Virginia Department of Conservation and Recreation.
For more information about Virginia State Parks' activities and amenities or to make reservations in one of the more than 1,800 campsites or 300 climate-controlled cabins, call the Virginia State Parks Reservation Center at 800-933-PARK or visit www.virginiastateparks.gov.