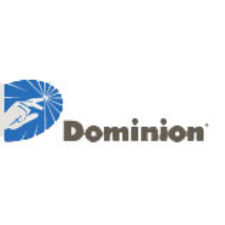 Bald eagles and other large birds will be safer around Dominion Virginia Power's distribution lines thanks to an innovative new approach that will widen the space between local electric distribution lines.
Dominion crews have begun a multi-year effort to increase the space between lines on many of its power poles to 56 inches or 60 inches, providing more clearance for birds with large wingspans such as eagles, owls, herons, vultures and pelicans. Currently, most of the distribution lines are 44 inches apart.
"Moving forward our Avian Protection Program will save bird's lives," said J. David Rives, senior vice president Dominion Virginia Power.  "Spreading the wires is the right thing to do for the environment."
In addition, company customers also will benefit from spreading the wires. "During storms or times of high wind, we will see reduced power outages as a result of the wires being further apart," Rives said.
Bald eagles, osprey, and brown pelicans populations were once on the decline in Virginia, but have made a significant comeback. With an increase in their populations, however, has come increased contact with Dominion's distribution lines.
"Twenty years ago, there were a handful of incidents each year.  Now with the dramatic increases in population, the large birds are expanding their territory, and we are expanding our efforts to protect them," Rives said.
For the past three months, Dominion's line crews have been receiving training on the new program and are now implementing the plan.
Pamela Faggert, vice president and chief environmental officer, said: "While we are not increasing the spacing on every pole, the program will address about 20 percent of our poles and about 80 percent of the bald eagle, osprey, pelican and blue heron populations."
In very rare instances, large birds actually fly into the wires. However, most deaths and injuries occur when the birds land on the cross arms and their wings make contact with wires, creating a path for the electricity.
Protecting the large birds will require replacing existing 8-foot cross arms with 10-foot cross arms that will allow for the lines to be spaced out.  To make the program cost effective, crews will spread the wires or install perch diverts when they are doing new construction and replacing poles or cross arms that are part of planned projects.  The perch guard alternative is designed to prevent birds from landing on the cross arms. Perch guards are used when spreading the conductors out is not a viable option.
The protection program creates a large Avian Protection Area that essentially follows the course of major rivers such as the James and Potomac and along the coast of Virginia and North Carolina where Dominion has customers.
The company already had taken steps to protect bald eagles through protection zones it established in the early 1990s. The eagle protection zones covered 180 square miles. The new avian protection area expands the protected area more than tenfold to 2,347 square miles.
Dominion Virginia Power is a subsidiary of Dominion (NYSE:D), one of the nation's largest producers and transporters of energy. Dominion has a portfolio of approximately 24,400 megawatts of generation, 12,200 miles of natural gas transmission, gathering and storage pipeline, and 6,490 miles of electric transmission lines.  Dominion operates one of the nation's largest natural gas storage systems with 928 billion cubic feet of storage capacity and serves utility and retail energy customers in 14 states. For more information about Dominion, visit the company's website at www.dom.com/.