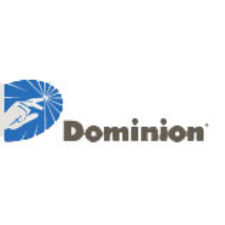 Site Selection magazine has named Dominion as one of the country's top 10 utilities for economic development.
The publication cites that Dominion's economic development team helped bring more than $2.7 billion in corporate facility investments supporting 3,615 new jobs in its footprint last year. The growing list of data center sites, renewable energy initiatives such as solar generation and offshore wind developments, and the Atlantic Coast Pipeline project were mentioned.
Dominion also was actively involved in Shandong Tranlin Paper Co.'s selection last year of Chesterfield County, Va., as the site for its first U.S. advanced manufacturing operation. Shandong, a leading Chinese pulp and paper company, plans to invest $2 billion over five years and will create 2,000 new jobs by 2020.
"Creating economic opportunities while focusing on delivering safe, reliable and cost effective electricity continues to be Dominion's mission in the areas we serve in Virginia and northeastern North Carolina," said Paul Koonce, president of Dominion Virginia Power. "By attracting new economic growth in an extremely competitive environment, we help create sought-after opportunities that appeal to domestic and international companies seeking to establish business in our core regions."
Site Selection's criteria included the utility's website tools and data; innovative programs and incentives for business, including energy efficiency and renewable energy programs; and each company's own job-creating infrastructure and facility investment trends.
Other utilities on the list are Exelon, Duke Energy, Entergy, First Energy, Florida Power & Light, Georgia Power, Hoosier Energy, South Carolina Power Team, and Tennessee Valley Authority.
Site Selection is a publication that provides current and pertinent data to governments, investors and corporations.