"At the close of the October Radio Hour, one of our long-time fans said she loved the show, but wish we had more time with Boogie Kings," says clair myers producer of the River City Radio Hour.  "We promise you, she will get her wish in November.  The boogie kings are taking center stage in the November 15 performances."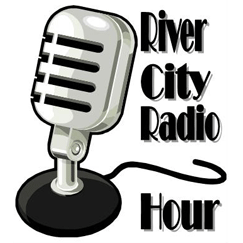 The Boogie Kings have been the Radio Hour's 'studio band' since the beginning.  Richard Adams, J. T. Fauber andWilliam Hayes who are the Boogie Kings, are the sound that is the musical signature of the monthly Radio Hour.  Starting in October of 2006, the trio has joined Myers and the guest artists to create a show that combines music, drama, and comedy in the vein of the radio variety shows of the 30s and 40s.  The threesome's superb musical skills enable them to accompany the many radio hour guest musicians and provide sound effects for the wide range of radio dramas that are a part of each performance.
The October show will also feature a segment by members of Schola Cantorum of Waynesboro.  The choral group presents great choral works. The fifty member ensemble is comprised of some of the most talented singers from the area. We attempt to present the music as the composer designed it to be heard with orchestral accompaniment, where appropriate. Introducing Schola will be its new director Dr. Jesse Hopkins.
Marsha Howard is taking extra care in her selection of jokes for the November 15 Radio Hour.   Since we began the delayed broadcast on wsva I want to make sure they laugh while getting started on the last Sunday of the month, said Marsha.
Also on the November Radio hour is Dustin Roadcap in Edgar Allen Poe's famous The Tell-Tale Heart. The adaptation of the short story provides an ideal platform for Dustin's talent as an actor.
The November Radio Hour is Friday, November 15, 2013 at 6:30 and 8 pm at WTA's Gateway.  The theatre is located at 329 West Main in downtown Waynesboro.  The doors open at 6 pm.
Tickets for the November performances are $10 in advance and $12 on the day of performance.  Tickets may be purchased online at www.wtagateway.com or by calling (540) 943-9999.