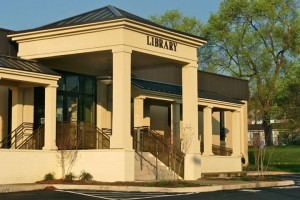 Returning books to the Augusta County Library just got easier.  Thanks to a partnership with Blue Ridge Community College, county library users can now return items to the Houff Library or its book return on the weyers cave campus.
In addition, materials checked out from Houff Library can now be returned to any ACL location. A courier will shuttle the materials to the correct location on a weekly basis.
Diantha McCauley, ACL Director, "We are excited about our partnership with Blue Ridge Community College. This marks the beginning of expanded library services to northern Augusta County."
Later this year, library users will be able to reserve ACL books from home for pickup at Houff Library.
The ACL system currently includes five locations, but lacks a branch in the northern part of Augusta County.  The new courier service recognizes that many county residents live more than 20 minutes away from the nearest county library location.
McCauley notes, "In the current economic climate, people are more aware than ever of the cost of driving across the county to use the library. Yet, those same people can save on the cost of books, DVDs and even internet services if they have access to a public library.
There is also a new book return outside of the Deerfield Library Station in Deerfield, allowing the return of books to that location when the library is closed.  The Deerfield Library has limited hours and is partially staffed by volunteers from the community.
For additional information about the ACL and its services, contact 540-885-3961 or visitwww.AugustCountyLibrary.org.