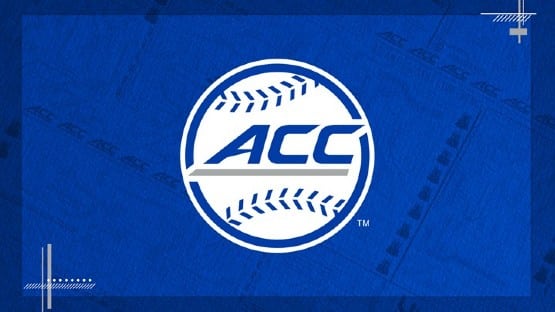 SiriusXM will air an ACC softball preview show, hosted by SiriusXM and ESPN's Dani Wexelman, on Thursday from 2-6 p.m.
The show, which will also be available on demand on the SXM App with clips on ACC and SiriusXM social media channels, will feature interviews with all 13 head coaches and 26 student-athletes.
The ACC placed four teams among the top 16 seeds in last year's NCAA Championship and was the only conference with two teams among the top five seeds (No. 2 Florida State and No. 3 Virginia Tech).
Overall, six ACC teams earned bids to the tournament, and a league-record three teams advanced to the NCAA Super Regionals, as Virginia Tech, Clemson and Duke each won their home regionals.
Four ACC teams are ranked in the D1Softball Preseason Top 25 poll released Tuesday – No. 4 Florida State, No. 9 Clemson, No. 13 Virginia Tech and No. 22 Duke.
The 2023 regular season begins Thursday, Feb. 9, and all 13 teams are in action on the first weekend of the season, Feb. 10-12.
Fans can follow all the ACC softball action with updated scores, schedules at standings at theACC.com.
The ACC preseason coaches poll and all-conference team will be released on Thursday, Jan. 26 at 2 p.m.
SiriusXM ACC Softball Preview Show Guest List
Boston College
Amy Kvilhaug, Head Coach
Susannah Anderson, Gr., P
Clemson
John Rittman, Head Coach
Valerie Cagle, Jr., P/UTL
Alia Logoleo, Jr., INF/OF
Duke
Marissa Young, Head Coach
Kelly Torres, Jr., C/3B
Florida State
Lonni Alameda, Head Coach
Kat Sandercock, R-Sr., P
Georgia Tech
Aileen Morales, Head Coach
Emma Kauf, Sr., C
Louisville
Holly Aprile, Head Coach
Taylor Roby, Gr., P
NC State
Jennifer Patrick-Swift, Head Coach
Taylor Ensley, So., INF
North Carolina
Donna Papa, Head Coach
Abby Settlemyre, R-Sr., MI
Notre Dame
Deanna Gumpf, Head Coach
Carlli Kloss, Jr., C/OF
Pitt
Jodi Hermanek, Head Coach
Yvonne Whaley, Gr., INF
Syracuse
Shannon Doepking, Head Coach
Geana Torres, Sr., C/UTL
Virginia
Joanna Hardin, Head Coach
Katie Goldberg, Sr., INF
Virginia Tech
Pete D'amour, Head Coach
Emma Lemley, So., P