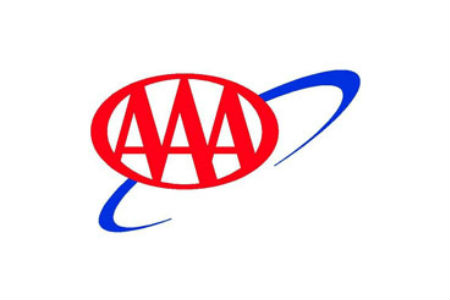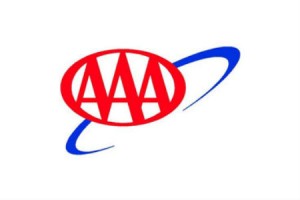 Less than a week before the May 1 deadline to switchover to summer gas, prices continue to climb within the forecasted spring gas price peak range of $3.55 to $3.75 per gallon made by AAA at the beginning of the year.  The national average price of regular grade gasoline jumped three cents on the week to $3.69 per gallon Friday, 15 cents more expensive than one month ago and 18 cents higher than a year ago.  The national average is just above the peak price paid by motorists last summer ($3.67 on July 19), but it is well below the registered high of $3.79 per gallon last spring (February 27).
Crude oil prices began the week where it left off at the end of last week at just above $104 barrel. The commodity was supported by the possibility of new sanctions against Russia if they do not curb their involvement in Ukraine, as well as some positive economic indicators signaling some growth returning to the Eurozone. However, by Tuesday, the commodity started its descent to the $102 per barrel range, reflecting a ten-session low and down more than $2 per barrel from Monday's close. The commodity briefly tested the $101 per barrel mark mid-week before rebounding slightly on Thursday. Lower unemployment figures in the U.S. and domestic crude oil inventories at record levels also supported crude oil prices this week.  Friday's settlement of $100.60 per barrel marked a 3.5 percent decrease on the week.
In its weekly report, the Energy Information Administration noted that U.S. crude oil stocks saw a 3.5 million barrel build to 397.7 million barrels, the highest crude oil level ever recorded in its database (going back to Aug. 20, 1982), leading experts to believe inventories will peak well above 400 million barrels this spring.  Gasoline inventories drew down a modest 274,000 barrels to 210 million barrels.  Gasoline data was notable for the lack of any surge in demand ahead of the Easter holiday.  EIA measured gasoline demand last week at just 8.43 million barrels per day (bpd), down 186,000 bpd from the previous week and 320,000 bpd below year-ago levels.
"Though oil inventories have increased, a number of factors could cause prices to continue rising, such as geopolitical tensions, the price of crude or unscheduled refinery shutdowns," said JMartha M. Meade, Manager of Public and Government Affairs for AAA Mid-Atlantic.  "If these factors remain stable, prices should peak in the coming weeks, barring unforeseen circumstances.  Currently the national average gas price is within the AAA forecasted spring gas price peak range of $3.55 to $3.75 per gallon, with many areas in the Northeast approaching the upper end of that range."
The national gas price average will likely continue to inch up as the May 1 changeover to summer blended gasoline approaches.  However, AAA expects the national average gas price to creep higher into the peak price range of $3.55 to $3.75 per gallon.  However, the end of refinery maintenance, lower crude oil prices, stable U.S. inventories and lessening geopolitical tensions could all contribute to a retreat in gas prices next month.  Prices may be significantly higher on Cinco de Mayo than on Memorial Day.
CURRENT AND PAST GAS PRICE AVERAGES
Regular Unleaded Gasoline (*indicates record high)
 

4/27/14

Week Ago
Year Ago
National
$3.70
$3.67
$3.50
Virginia
$3.52
$3.49
$3.37
Charlottesville
$3.48
$3.47
$3.28
Norfolk Area
$3.55
$3.52
$3.37
Richmond
$3.49
$3.46
$3.36
Roanoke
$3.44
$3.41
$3.25
Crude Oil
$100.60 per barrel (at Friday's close)
$104.30 per barrel (4/18/14)
$93.64 per barrel

(4/25/13)