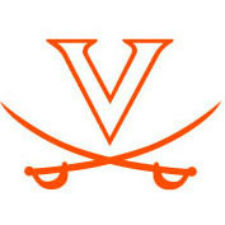 The third-ranked UVA women's soccer team opens its 2014 road schedule Friday with a visit to Alabama. Game time in Tuscaloosa is 7 p.m. CT (8 p.m. ET).
The match will be broadcast online on SEC Network Plus, available through WatchESPN. Cable and satellite subscribers of the SEC Network can log-on to watch SEC Network Plus events on ESPN3.com and the WatchESPN.
Virginia (3-0-0) has opened the season with three shutout victories, posting a 3-0 win over Marshall, a 4-0 win over Richmond and a 5-0 win over Villanova. The Cavaliers are looking to open a season with four consecutive shutouts for the first time since 2008.
The Cavaliers have six different goal scorers this season, led by juniors Brittany Ratcliffe (Williamstown, N.J.) and Makenzy Doniak (Chino Hills, Calif.) with three goals each. Senior midfielder Morgan Brian (St. Simons Island, Ga.), the reigning MAC hermann trophy winner, leads the team with three assists.
The Crimson Tide (2-1-1) is coming off a weekend trip to Tennessee that produced a 5-0 win at Austin Peay and a 2-2 draw at Middle Tennessee. Theresa Diederich leads Alabama in scoring with two goals and four assists on the season.
Friday's game is the first ever meeting between the schools and marks Virginia's first-ever trip to the state of Alabama, becoming the 21st different state in which the Cavaliers have played a regular season game. Virginia has not met an SEC opponent since a 3-0 win over South Carolina in the second round of the 2010 NCAA Tournament. The Cavaliers' last visit to an SEC school was a 1-0 win at Georgia in 2009.
The third-ranked Cavaliers will be the highest ranked team to ever play in Tuscaloosa. The previous high came in 2010 when sixth-ranked Florida played a 1-1 draw with the Crimson Tide.
The Cavaliers are currently on a school-record eight-game road win streak. Virginia has won 24 straight regular season matches, dating back to the 2012 season. Against unranked opponents, Virginia has won 34 straight games and is unbeaten in its last 48 games (47-0-1).
Virginia concludes its trip to Alabama on Sunday with a visit to Samford. The third-ranked Cavaliers are the highest-ranked opponent in Bulldog history and are the first top-10 opponent to visit Samford. Game time in Birmingham is 1 p.m. CT (2 p.m. ET).