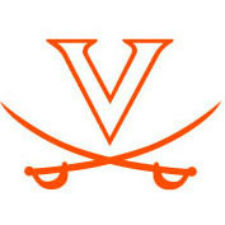 The No. 15 Cornell Big Red (5-0) used a 9-0 run to upend the No. 2 UVa. Cavaliers (6-1) on Saturday afternoon, 12-9, inside Schoellkopf Field. Mark Cockerton led UVa in the losing cause with three goals for his 18th career hat trick.
"We feel we haven't really played for 60 minutes and today Cornell was on top of their game and able to take advantage of it," said Virginia head coach dom starsia. "I thought we had spurts where we played well and in the past we have gotten away with that, today it wasn't enough. We have to play more of a complete game and finish some of these things."
Virginia owned an early 2-0 lead when James Pannell scored back-to-back goals for the Cavaliers. The first came on an Owen Van Arsdale helper, the second on a Blake Riley pass in transition at 7:34.
Cornell sneaked onto the scoreboard at 6:40 when John Hogan squeezed a ball through. Rob Emery, Mark Cockerton and Ryan Tucker scored goals for UVa in a 3-1 run, giving Virginia the 5-2 lead. Tucker's goal on a Van Arsdale helper at 2:36 in the second quarter capped the run.
The Big Red retaliated with a 9-0 run that began with Dan Lintner's goal on a Doug Tesoriero pass with 2:30 left in the second quarter. Lintner's goal sparked four straight scores by in the final 2:30 of the second quarter. Cornell entered the break with a 6-5 lead.
"I thought their goals in the first half were sort of unsettled, including two coming off the faceoff," said Starsia. "I thought we defended in the first half. But then we just couldn't pick the ball up on both ends of the field. We turned the ball over too many times on offense and had too many mental mistakes on defense that Cornell was able to take advantage of."
The run continued as Cornell scored the first five goals of the third period to take an 11-5 lead. Back-to-back goals by Connor Buczek capped the run at 4:52. Virginia managed only five shots in the third quarter, but one fell for Cockerton at 3:10 to cut UVa's deficit to five goals, 11-6.
Emery notched his second goal on an extra-man situation to start the fourth quarter at 14:44. Cornell's Mike Huttner was tagged at 10:27 with a three-minute non-releasable illegal body check penalty on a blow to the head of Pat Harbeson.
Virginia was unable to capitalize on the opportunity, turning the ball over and then being tagged for two different penalties that allowed the Big Red to play even for most of the three-minute foul. Lintner secured the win with a man-up goal at 4:05, giving Cornell a 12-7 lead.
Virginia rounded out the game's scoring with Cockerton's third goal of the game at 2:59 and Tucker's second score with 29 seconds left.
Cornell won the battles of shots (43-38), ground balls (36-33) and saves (15-9). Faceoffs were a draw at 12-12 after Cornell dominated the first half 8-5.
Virginia returns to action on Sunday, March 16 at No. 8 Notre Dame. Faceoff is set for 5 p.m. and the game will be televised live on ESPNU in HD.