Local
New Dominion Bookshop to host Sarah Horowitz in conversation with Jennifer Sessions on Sept. 23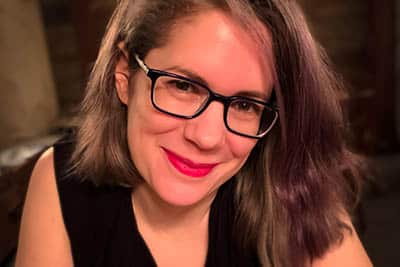 New Dominion Bookshop will host a book talk and signing with author Sarah Horowitz on Friday, Sept. 23, at 7 p.m.
Sarah Horowitz will be speaking about her new nonfiction book, The Red Widow: The Scandal that Shook Paris and the Woman Behind it All, which will be released from Sourcebooks in early September.
A conversation with author and UVA professor Jennifer Sessions will follow.
This in-person event will be co-sponsored by Alliance Française de Charlottesville and will be free to attend and open to the public.
"Horowitz takes readers on a rollicking ride through the depraved world of the Parisian elite. Wonderfully researched and exquisitely written, Horowitz's book is a reminder that truth really is stranger than fiction," said Nimisha Barton, award-winning author of Reproductive Citizens.
The Red Widow is about a Parisian society hostess Marguerite "Meg" Steinheil who broke every rule in the bourgeois book – and got away with it. Known for sleeping with many elite Frenchmen, Meg was thrown into infamy when her lover, President Félix Faure, died of a stroke during one of their encounters. A real-life femme fatale who left a trail of death and destruction in her wake, Meg became known as the "Red Widow" for mysteriously surviving a home invasion that left both her husband and mother dead. More than just a rollicking and entertaining tale, Meg's life is a window into the dazzling glamor, art, and romanticism of bourgeois Paris. An unforgettable true account of sex, scandal, and murder, The Red Widow is the story of a woman determined to rise – at any cost.
Horowitz has a PhD in modern European history from U.C. Berkeley and is a faculty member in the Women's, Gender, and Sexuality Studies program at Washington and Lee University. She teaches classes on French history from the seventeenth century to the present, as well as the history of gender and sexuality in modern Europe. She also teaches courses on crime and scandal and Parisian life and history.
Sessions is associate professor of history and an affiliated faculty member in French at UVA, where her research and teaching focus on politics, culture, and colonial empire in modern France and modern Europe. She is the author of By Sword and Plow: France and the Conquest of Algeria (Cornell, 2011), an award-winning history of the origins of French colonialism in Algeria. She is now studying a 1901 Algerian uprising against French rule and the monster trial of over a hundred accused insurgents that followed.
New Dominion Bookshop is located at 404 E Main St. on the Downtown Mall in Charlottesville.
For more information, visit ndbookshop.com.