NFL
Keys to the Game: Washington digs itself a big hole, can't dig out in loss at Detroit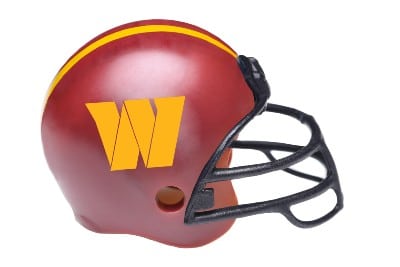 The Washington Commanders squandered a chance to move to 2-0 on the season, digging themselves a big hole in Detroit, falling to the Lions on Sunday, 36-27. Washington trailed 22-0 at the break but outscored the hosts 27-14 in the second half, but it was not enough as Dan Campbell's team got their first win of the season.
Why the Lions won
Because they started on the right foot. Jared Goff had two touchdown passes in the first half, the Lions also forced a safety and had a cushion that would not get lower than seven points. While it may have been a tad nervy there in the third quarter when Logan Thomas caught a touchdown from Carson Wentz to pull within a touchdown, the Lions answered on the very next drive to rebuild that advantage. Detroit did not turn the ball over and had just one penalty.
Why the Commanders lost
The offense line did not do its job. Wentz was sacked five times in the game, three times coming from the No. 2 overall pick in the draft, Aidan Hutchinson. That lack of protection saw Wentz without the time he needed, seeing a few potentially important drives stall.
Game-changing moment
It was the drive after Thomas' touchdown. D'Andrew Swift caught a 22-yard pass from Goff to give the Lions all the points they needed to hold on. Washington would score two touchdowns in the fourth quarter, but it wasn't enough thanks to the lead that Detroit had built. Swift finished with 56 rushing yards on five carries and 31 yards receiving on two catches.
Player of the game
It's a tie between Goff and Hutchinson. Both were incredibly impressive. Goff knew when to get rid of the ball if his first few reads weren't there, and he didn't force anything. Hutchinson explodes onto the scene with this performance and will have the attention of defensive coaches next week.
Key statistic
The Lions averaged 7.0 yards per play in the game.
What's next
The Commanders host the Eagles on Sunday at 1 p.m. The Lions travel to face the Vikings on Sunday at the same time.