'I remember I was supposed to be asleep': Virginia players recall their first time watching the National Championship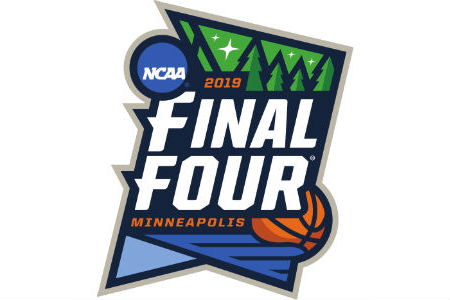 MINNEAPOLIS — Somewhere in a New York suburb late in the night of April 7, 2008, Ty Jerome was supposed to be sleeping.
But he couldn't sleep now. Not with Kansas and Memphis duking it out for the national championship, even on a school night, even with the clock ticking later and later into the night.
"I vividly remember watching [Kansas guard] Mario Chalmers hitting that shot," Jerome said Sunday. "I remember I was supposed to be asleep and my mom coming in my room and telling me to shut the TV off."
Kyle Guy had actually listened to his parents and gone to bed, but on one condition: He told his stepfather to wake him up if the game got close at the end. His stepfather delivered, and the two watched the overtime session of the Jayhawks' eventual victory. That's not the first one Guy remembers, though. He remembers the year before, when Ohio State, led by Greg Oden and Mike Conley, came up just short against Florida.
"Obviously they grew up close to me, so I was rooting for them," Guy, an Indiana native, said. "They fell short, but those are probably two memories I remember the most."
Sitting on the precipice of their own championship game — the first one Virginia has ever been to — Jerome and Guy are looking to add their name to the list of winners. For one more day, though, they will have to wait and, more importantly, appreciate.
"Being on this stage is incredible," Jerome said. "It's everything I dreamed of and more. Just being with this group of guys and this coaching staff makes it all that much better."
While Guy's answer of 2007 was one of the earlier ones among his teammates, Braxton Key's memory reaches the furthest depths. At just 6 years old, he was in attendance when Carmelo Anthony and Syracuse took it home in 2003.
"Guys become legends, really," Key said. "It's everything. … You watch as you get older and older, and you're playing basketball as a young kid, everyone talks about the Final Four and what it feels like. But once you're actually in it, it's a totally different feeling."
Marco Anthony had the second-earliest recollection of title glory, but he was a reluctant watcher. It was his grandmother who roped him in.
"Florida's back-to-back," Anthony said, referring to the Gators' titles in 2006 and 2007. "I just remember watching it because my granny always talked about Joakim Noah — just how crazy his hair was. I wasn't really watching college basketball at the time. I didn't really have any [rooting interest]."
Jayden Nixon got lucky and happened to be on spring break for the 2008 championship that he, Guy and Jerome all remember most vividly. That was the most popular answer among the Cavaliers.
The 2010 championship, an instant classic between Duke and Butler, was also a well-recalled one. Austin Katstra went with that one, and Jay Huff, a Durham native, was there in person and remembers the final scene to perfection.
"The last shot that Gordon Hayward put up, the whole arena went silent, and then it almost went in, and everyone started yelling," Huff said. "Looking back on it, I was a Duke fan growing up, but had it been any other team, I would have been rooting for Butler."
This is where Virginia's international flavor starts to kick in. The Cavaliers feature players from five countries other than the United States, so basketball wasn't always readily available due to time changes, cultural differences or simply broadcasting limitations.
"I didn't start watching college basketball until later, because it wasn't televised as much in New Zealand," said fifth-year senior Jack Salt, whose first championship-viewing experience was the 2013 battle between Louisville and Michigan. "So probably I was 16 when I started watching it."
Kihei Clark and Kody Stattman both best remember 2014's championship between UCONN and Kentucky, but for very different reasons. Clark remembers it because he filled out a bracket with the Huskies winning it all.
"That was the only winner that I've ever picked," Clark said.
That team featured two undersized guards: Ryan Boatright and Shabazz Napier. Now that that the 5-foot-9 freshman is one game away, he's hoping to follow in their footsteps
"It feels great to be here right now, and I'm just thankful," Clark said.
Stattman, meanwhile, was thousands of miles away in his native Australia.
"I just remember being at one of my mates' house, and it was on that day," Stattman said. "We weren't even planning to watch it, but it was on TV, and we knew it was a big thing.
"I actually never thought this would happen in my life. It's just incredible. I'm just honored to be here."
Mamadi Diakite, from Guinea, knew "nothing" about NCAA basketball before arriving at Virginia. He learned how to play basketball by watching grainy videos of Michael Jordan. His first championship-game viewing experience came in 2015, when he was redshirting during his first year in Charlottesville. Francesco Badocchi, who grew up mostly in Italy, watched his first championship in 2016, also the first year De'Andre Hunter remembers making it through the entire contest.
No one is nearly as new to the whole scene as Francisco Caffaro, the center from Argentina who is currently redshirting. He was taken aback when he arrived in Minneapolis earlier this week. His only previous experience with the NCAA championship came when he watched for the first time just a year ago.
"I never realized how big this was," he said.
No matter how far their memory spans back — whether its more than a decade or just one year — the Cavaliers came to Minneapolis with one goal in mind. Even Diakite, one of the players newer to the game, has memories of cutting down the net after a tournament. And he wants to create more such memories.
"I was a part of one — the ACC Tournament last year," Diakite said. "Going back and thinking about the feeling, how excited I was, I want to get back there again. I have had to work, and we all have had to work, to get here.
"And hopefully we're gonna do it again tomorrow."
Story by Zach Pereles

Augusta Free Press coverage of the 2019 postseason is presented by Bear Creek. Serving Waynesboro, Charlottesville, Harrisonburg and surrounding communities, Bear Creek provides a hassle-free process to help homeowners create outdoor living spaces that bring people together. Schedule a consultation at BearCreek.co.
Comments